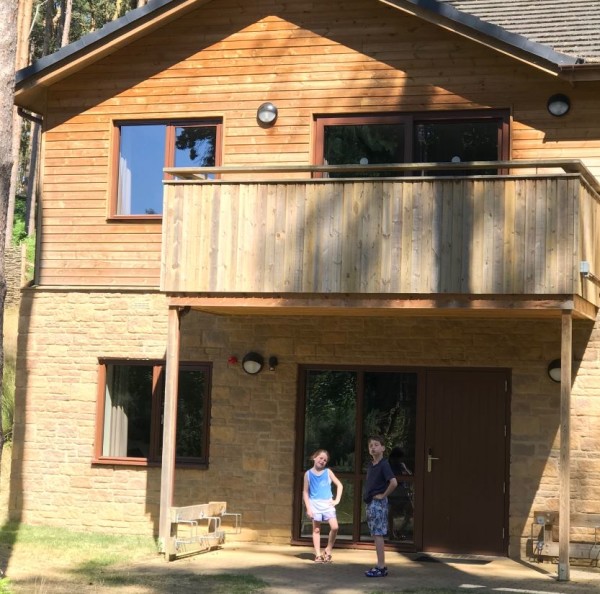 The appeal of Center Parcs had been held in high regard amongst many of our MummyPages mums sharing holiday experiences and making recommendations to those travelling with a young family. Visiting Center Parcs in Woburn, just outside London in the UK, was a source of great excitement, not only for my children but also for me as I knew that this might just be the start of something we could enjoy as a family in Ireland, and not just on faraway shores.
We arrived to Center Parcs with ease following a short flight and transfer direct to the forest resort. Keys to our lodge in the form of wristbands were given to my partner and I, with instructions as to how they would also serve to open lockers in the swimming complex and could be linked to our debit or credit card for ease of payment throughout the site. Our luggage was transferred to our lodge while we collected our pre-booked bicycles and helmets for the 5-day holiday. The bicycles were not a requirement by any means as everything was within a 10-minute walk of your location within the resort, they did add an even greater element of fun though as you travelled in convoy safely on the cycle paths throughout the complex.

The Center Parcs site at Woburn Forest was nature at its best; wooden lodges dotted the trails of the resort hidden amongst tall trees where squirrels could be seen scampering up their barks and ducks could be heard quacking hello from the picture perfect lake. I was told by a representative that this woodland style of family holiday resort was very close to the design of the first Center Parcs to come to Ireland, finding its home in Co. Longford.
The sun was shining for the duration of our stay in Woburn, however, it was apparent that all of the children's and group activities on site could be fulfilled rain or shine without compromising on your enjoyment. The activities were plentiful and required precision planning if you were going to get to try everything that was designed to create a sense of fun and test the skill of every age group. The Center Parcs website was particularly useful in this regard before we travelled whereby we checked in online and were able to book some of our activities ahead of time to avoid disappointment on arrival. While the Center Parcs App provided navigation tools within the resort as well as the ability to book more activities and restaurants during our stay. It also tracked our itinerary daily which was very useful given how some of the activities differed by age and interest for the two children.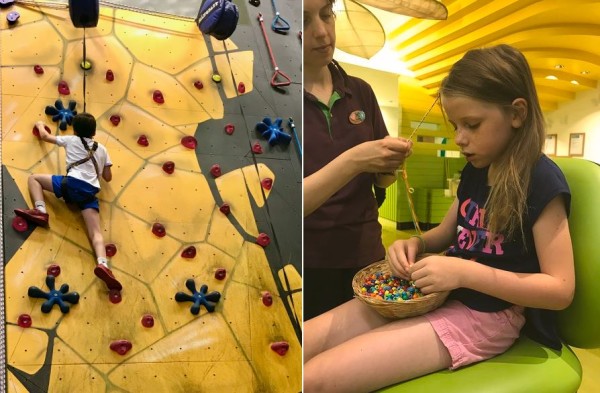 My children are seven (Lucy) and nine years old (James) at the time of travelling. Most activities were divided by age 0-3 years, 3-7 years, 8-12 years and 12+ or 14+ depending on the activity. Those that did not have an age restriction used the height of the child to determine their suitability and indeed safety in completing the activity.
The activities on offer were vast, with everything from treetop zip-lining adventures, streetcar racing and archery to pottery painting, GPS nature trails, mini golf and pony rides. The indoor sports centre also housed a multitude of games including tennis courts, badminton courts, squash courts, table tennis tables, a roller skating rink, fitness dance classes, a climbing wall centre and more. Regardless of your age, interest or gender from 0-18 years+, there was something for everyone.
Those fond of water could choose outdoor fun on the lake with gentle family boating experiences or more adventurous canoeing and kayaking. Alternatively, the indoor subtropical swimming paradise was home to a very young children's pool with gentle splashing games and a pirate ship for the slightly more adventurous child under 8 years. The lazy river and water slides of varying thrill-seeking nature, complete with Tarzan's wave pool, was enough to keep your children amused for hours. And with snacks readily available on site and lots of areas for families to comfortably take a break without having to get dressed or dry, this was probably my children's favourite place to hang out.
Aside from all of the on-site activities available at Center Parcs, the ease at which you could access these from your self-catering lodge or hotel room if your prefer, was all designed with the family in mind. Buggys and wheelchairs could easily traverse every part of the resort with the accompanying accessible facilities for toileting and changing.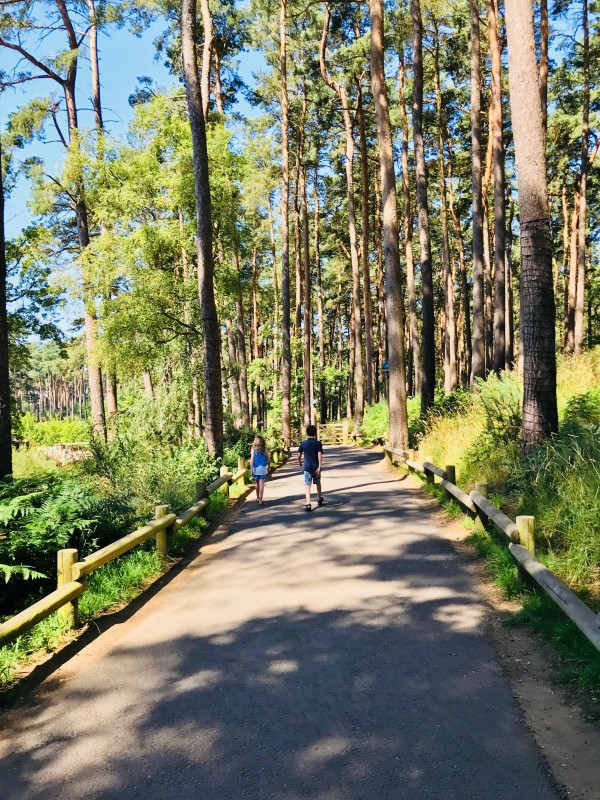 The on-site supermarket meant that parents of babies could stock up on baby food and nappies, while dinners could easily be whipped up using your own recipes in the well equipped lodge kitchens or with the assistance of family-size disposable BBQs ready for use in the garden of each wooden lodge. While the gourmet style healthy ready meals in the chilled section of the supermarket were designed to feed small or large groups, making life even easier for parents. For those who want to treat themselves, there were five different restaurants to choose from all with a reasonably priced children's menu.
The expectation with many family activity based resorts from around Europe is that accommodation can be basic, which doesn't really matter as you never spend too much time in there. However with Center Parcs UK, you are in for a very pleasant surprise. The wooden cabins, lodges and tree-houses are quite simply out of this world, with 5-Star facilities and additional comforts in each. The bedrooms in our lodge were all ensuite with either power showers or jacuzzi baths. Each bedroom was made up as a king size double bed or two single beds. The mattresses were ridiculously comfortable and the hotel-quality, rich-cotton, crisp sheets were sleep inducing. Cots were assembled ready for use in a storage room along with high chairs. All stairs, windows and doors were fitted with child safety measures. Housekeeping came every morning to make beds, change bath towels and tidy the kitchen and family dining area. Our lodge also came equipped with a living room, games room with pool table and outdoor sauna.
The beauty of Center Parcs is that all of the activities and amenities offered to families are exclusively available for residents of the holiday park. That means that amenities are not crowded, there is no queuing and all of your booked activities start on-time.
Center Parcs offers families the perfect holiday destination, with everything you could possibly need or want readily available on site, all that is left for you to do is create the memories your family will treasure forever.