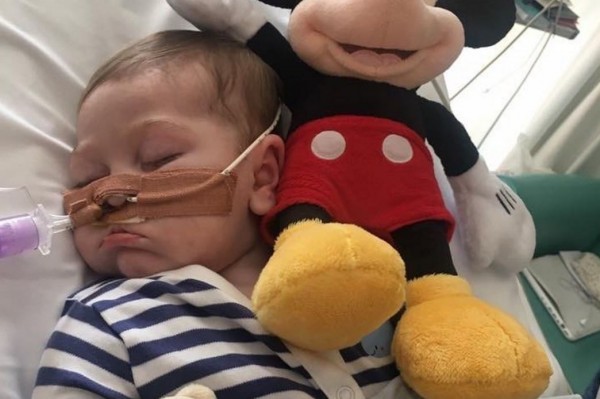 Connie Yates and Chris Gard could wind up heading back to the High Court, if medics at Great Ormond Street Hospital don't agree to grant their final wish.
The couple have always insisted that, if they lost their legal battle, they wanted to say goodbye to Charlie on their own terms.
Connie and Chris want to bring the 11-month-old home to die, in his own cot. However, up until this point, GOSH have insisted that that plan may not be 'practically possible'.
According to the Mail Online, Connie and Chris are seeking a "few days' tranquillity" with their little boy, to allow him to 'slip away' in his own bed.
For this, they will apparently need a mobile ventilator and a team of medics. While Connie and Chris have offered to fund this themselves, privately, it is reported that GOSH would prefer for Charlie to be moved to a hospice.
Charlie's parents are said to still be in talks with the GOSH executives over this. If they cannot come to a satisfactory agreement together, the case will be dealt with in court, by Mr Justice Francis.
The latest update comes just a day after Connie and Chris agreed to end their legal battle, to bring Charlie to the US for experimental treatment.
The couple made the decision after a doctor flown in from the States returned very upsetting results from Charlie's latest MRI scan: the damage to his brain is irreparable.
Addressing the media outside of the court yesterday, a tearful Chris described the decision as 'the hardest thing they will ever have to do'.
"Put simply, this is about a sweet, gorgeous, innocent little boy who was born with a rare disease, who had a real, genuine chance at life; and a family who love him so very dearly – and that's why we fought so hard for him," he said.
"We are now going to spend our last precious moments with our son, Charlie…To him, we say: Mummy and Daddy love you so much."
No matter what has gone before, Connie and Chris certainly deserve to have their final wish for Charlie granted. We sincerely hope that the GOSH executives will be able to come to an arrangement for the family.