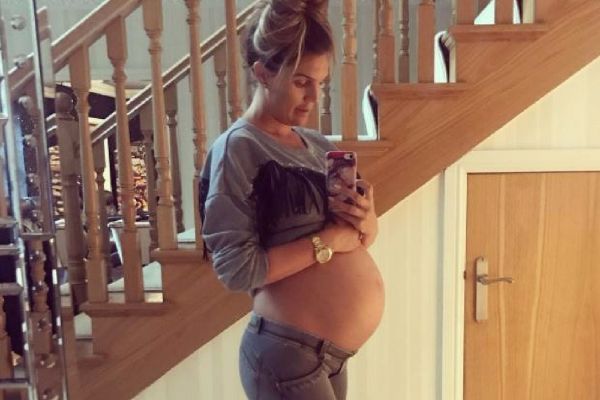 Fans were fascinated by a unique car seat system which Danielle Lloyd shared online as she awaits the arrival of her fourth child.
Danielle, who is expecting a fourth boy, posted a snap of her multiple car seat system that had been adjusted to accommodate the new baby.
She showed off a photo of the multiple car seat which has four individual seats, including a rearward facing seat for the new baby.
Each headrest has the names of Danielle's sons, Archie, seven, Harry, six, and George, three, embroidered on.
The last headrest appears to also have a name but it's blurred out. Seems like Danielle has already picked out a name for her little one!
She wrote alongside the post: "Absolutely love our new personalised car chair made for our four boys making our three seats into four... fully recommend it to anyone with lots of children a lot cheaper than having to change your car!"
Danielle's followers had divided opinions about the car seat, with one mum writing: "We have this car seat in our car and have been using it for three months nearly it's fantastic and kids love it too".
"This is genius, great idea for the bigger cars", another responded. Taking a guess at the baby's blurred out name, she wrote: "I'm guessing his name is Michael after his Dad. Not long left @missdlloyd good luck x".
While many raved over the innovative system, others thought the design of the car seat wouldn't leave much room for the boys, especially in a smaller car.
One follower commented: "It looks brilliant. But I wouldn't be able to get four kids like that unless they are squashed up looks uncomfortable for a small car but your three seater looks big…"
Another agreed, writing: "It looks brilliant but my question is would the boys be a little squashed up?"
Danielle's baby is due any day now. She had been worried about possibly needing a C-section because her baby had been in breech position.
However, a recent check-up allayed her fears, as her baby is now in the correct position and the head is down and engaged.
We wish her the best of luck with the rest of her pregnancy and can't wait to find out the little one's name.
Let us know your thoughts on this car seat system mums, would you use this?