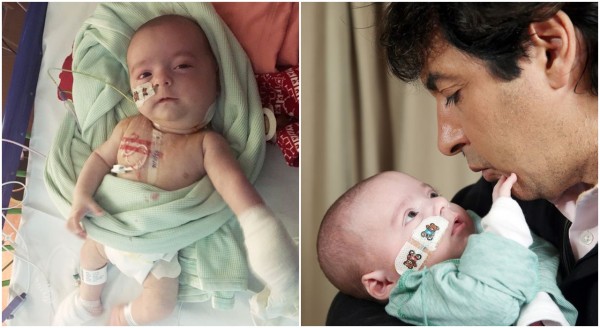 Chef Jean-Christophe Novelli has revealed that his eight-month-old son is cancer-free.
He and fiancée Michelle Kennedy spoke of the heartbreaking pain that their infant Valentino underwent was diagnosed with neuroblastoma.
The young tot was diagnosed with the cancer that causes cancerous cells to form in the adrenal gland, neck, chest or spinal cord. He was diagnosed just eight weeks after he was born in September 2016.
Fewer than 100 children in the UK are diagnosed each year with the disease, and most of them are under five.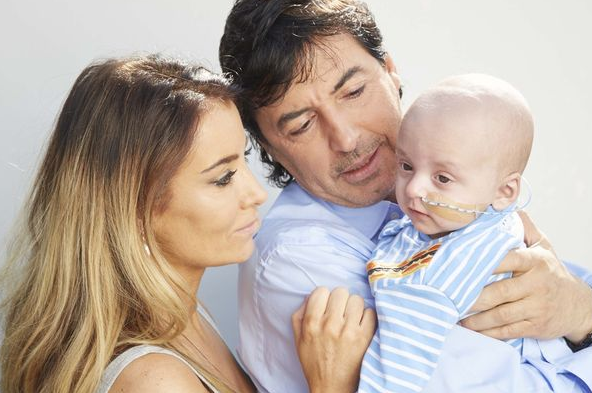 Jean-Christophe said talked about how hopeless he felt as he watched Valentino go through chemotherapy treatments. He told Hello! magazine: "His only communication was his sad expression and tears. If I could have swapped places with him, I would have done it like a shot."
The French celebrity chef and founder of the Novelli Academy said his life seemed to be in perfect order before the devastating diagnosis: "I had everything I'd ever wanted: a family I love, a job I adore, my own cookery academy and a home in the best country in the world to me, the place of my childhood dreams.
"Suddenly, I was faced with the worst situation possible: my youngest child's life was at stake. In my prayers, I asked God, 'What are you doing? What's going to happen?' But I didn't get an answer for a long time."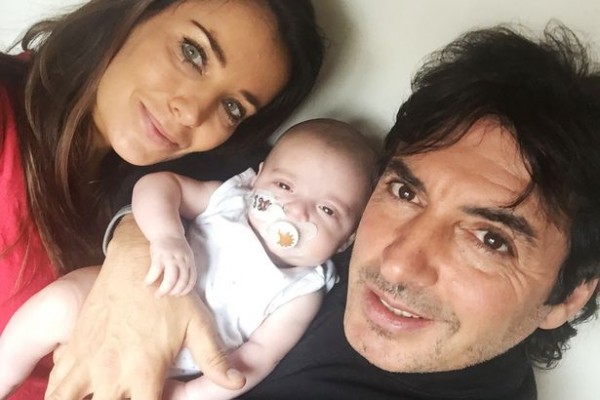 Thankfully, Valentino has not only been given the all-clear but now expresses himself happily. Michelle told Hello!: "He never smiled before; now he laughs all the time.
She welcomed the return of normality in the family home: "When his two older brothers come home from school, the first thing they do is bomb upstairs to see him. His face lights up and he gets really excited when they rush in. He bounces up and down, eager to interact with them, and they love each other to bits."
Michelle endured a health scare of her own when she was rushed to the hospital with deep vein thrombosis in February. Thankfully, she was released after 12 days. "We had a winter of misery," says Michelle. "Now the sun is shining and little Valentino will be enjoying every minute."