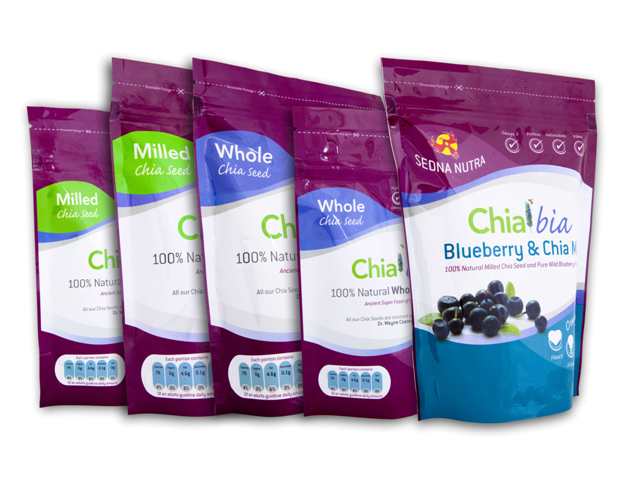 You've heard how flax, sunflower and pumpkin seeds are good for you, and now Chia is being recommended as the best "all-rounder" seed for a healthy heart, mind and body.
Chia Bia blueberry and cranberry mixes and Chia Bia organic nutrient bars are part of the exciting new range of products from super food Chia. Chia originates in South America where it was used for wounds, upset stomachs, body odour, prostate problems, sore throats and many other illnesses.
This is a complete food, which contains the highest plant source of omega-3 with soluble and insoluble fibre, protein and antioxidants to help get your heart, mind and body in shape. The main health benefits associated with Chia Bia include; reduced blood pressure, reduced risk of cardiovascular disease, reduced risk of type 2 diabetes and improved concentration and energy levels. Chia Bia can also help promote weight loss as the seeds can absorb 12 times their weight in water. This results in a gel forming in the stomach that slows the absorption of carbohydrates and leaves you feeling fuller for longer. Anyone can benefit from the nutrition it provides in just a 15g serving per day.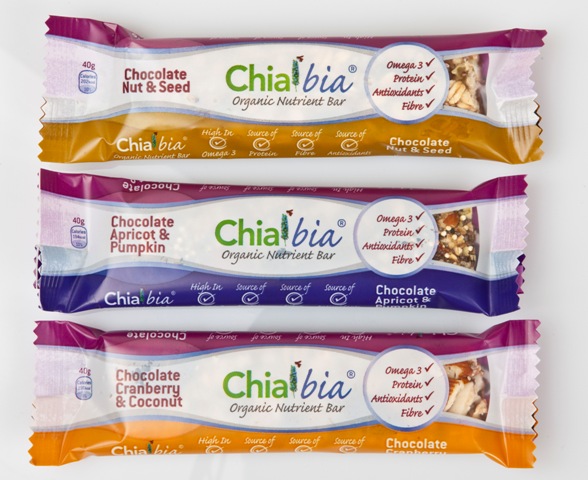 Chia Bia organic nutrient bars will be available in three flavours; chocolate, cranberry & coconut, chocolate, apricot & pumpkin and chocolate, nut & seed. We tried all three here at MummyPages HQ and really enjoyed them – taste great and far better for you than a bar of chocolate! Chia Bia Blueberry and Cranberry mixes will each be available in all Chia Bia stockists in the coming weeks (RRP €9.95each).
These products will join other Chia Bia products that are already on offer including bags of Whole or Milled Chia Seeds which can be used on salads, in yogurt or in shakes. There is also Organic Chia Seed Bread Mix (RRP €2.99). All Chia Bia Seed are naturally gluten free, trans fat free, non GMO, pesticide free and sugar free. Chia Bia is also suitable during pregnancy and for children so it's the perfect food to keep the entire family healthy and energetic.
Chia Bia is available in Dunnes Stores, Supervalu and in all good health stores nationwide. Visit
www.chiabia.com
for more on information on Chia Bia.