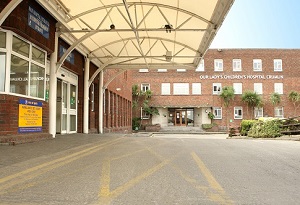 Recent reports on
the length of hospital waiting lists
have proven worrying enough for families, but a new revelation is causing further concern this morning.
It is being reported that children are having to wait up to 27 months to get an MRI scan in Our Lady's Children's Hospital in Crumlin, the State's largest paediatric hospital.
According to The Irish Times, which claims to have viewed internal correspondence on the matter, staff at the hospital are also concerned over the lack of an out-of-hours MRI service for emergency cases.
It is reported that, according to an internal memo from staff at the hospital, the hospital's radiology department can only carry out 42 of the 74 new requests it receives for scans each week.
Indeed, it is also reported that children are facing a wait of up to 27 months for an MRI, with walk-in patients and children requiring sedation looking at a wait of six months.
In response to the concerns outlined over the issue, a hospital spokesman has said all options are being explored to ensure that the existing resources are fully utilised.