Limerick Printmakers Studio and Gallery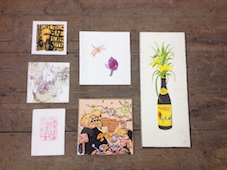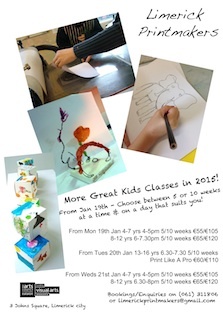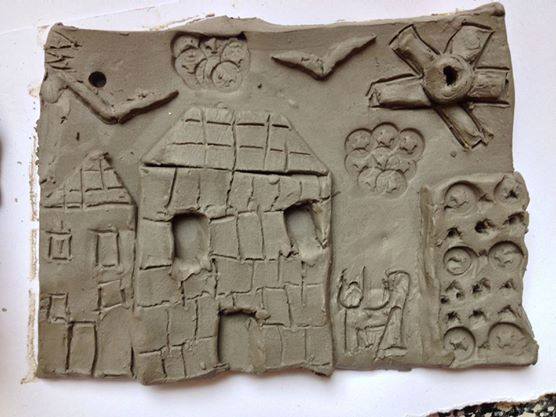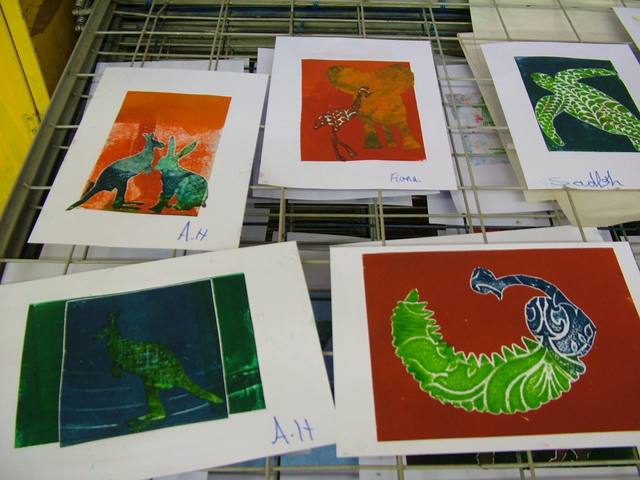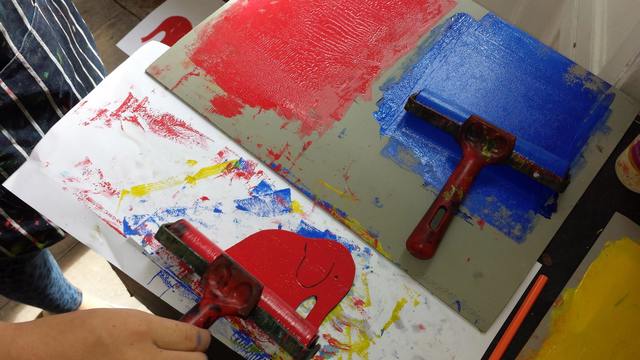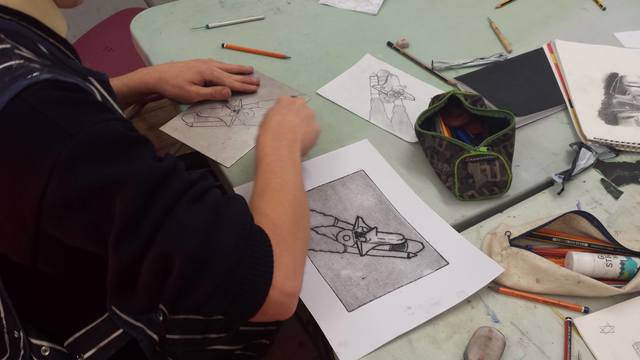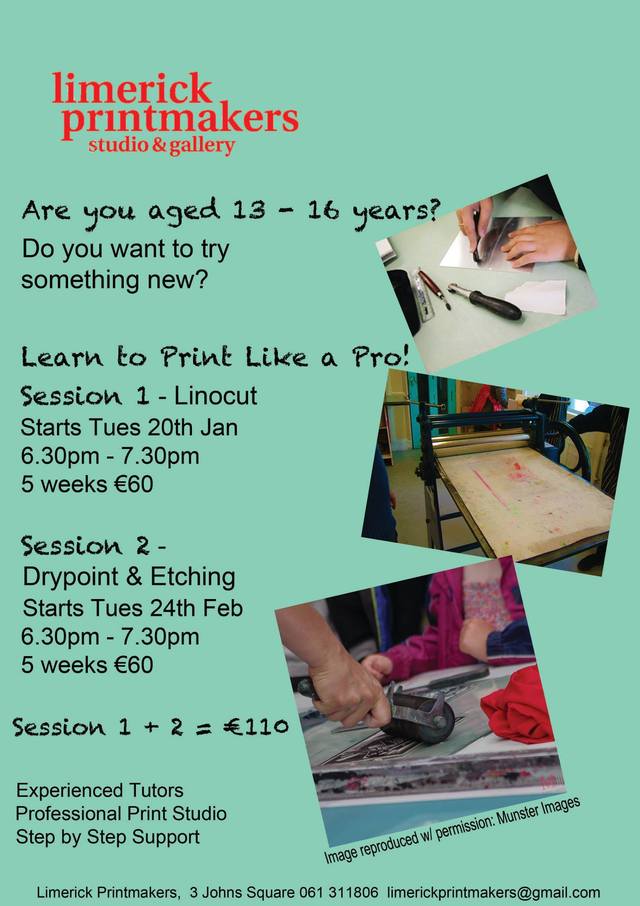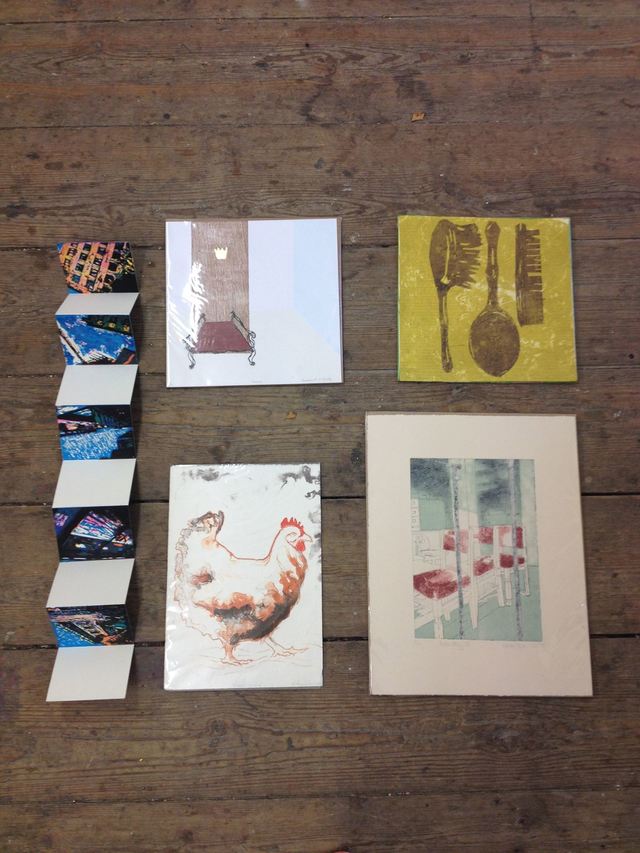 Address
3 Johns Square

Limerick
About
Kids & Teen art classes are back with a bang for 2015 at Limerick Printmakers!
We are delighted to announce a fun new term with our experienced tutors Dee, Tara & Brian for ages 4 – 16. The classes focus on a range of methods from painting to clay modeling and of course lots of printing using themes that the students can get excited about. Small class numbers ensure that each child gets as much guidance as they want.
In January we are excited to now offer a print led class for ages 13 – 17. Our tutor Brian is an experienced secondary school teacher and can offer the students new skills such as woodcuts & mono prints which may not be offered within the school curriculum.
From Mon 19th Jan: 4–7yrs 4–5pm / €55
8–12yrs 6–7:30pm / €65
From Tues 20th Jan: 13–17yrs 6:30-7:30pm / €60
From Wed 21st Jan: 4–7yrs 4–5pm / €55
8–12yrs 6:30–8pm / €65
For more details on classes please click
here
.