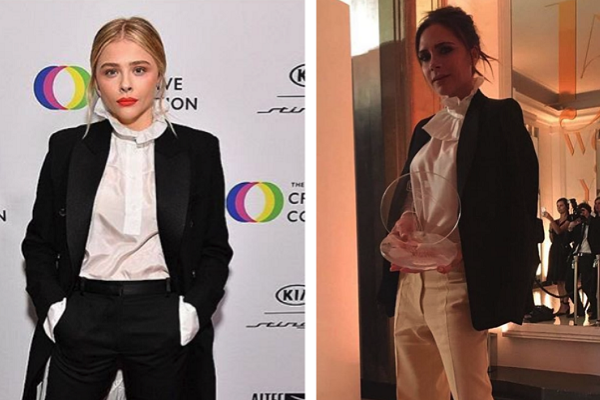 What's an easy way to endear yourself to your significant other's parents? How about taking inspiration from their style, or even wearing items from their fashion line? Sure, imitation is the sincerest form of flattery!
20-year-old Chloe Grace Moretz certainly seems to be using this tactic. The actress has been dating 18-year-old Brooklyn Beckham on and off since 2014, ever since they first met at Paris Fashion Week, according to Harper's Bazaar.
Now Chloe seems to be taking after his mum Victoria in style, sporting duds from Posh Spice's clothing line.
In the photo above, Chloe's wearing all VB for a Sundance Film Festival event, with the same top that the mum-of-four had on for the Harper's Bazaar's 2017 Women of the Year Awards. And, even though you can't see in the picture, she and Victoria are wearing the same sparkly silver shoes.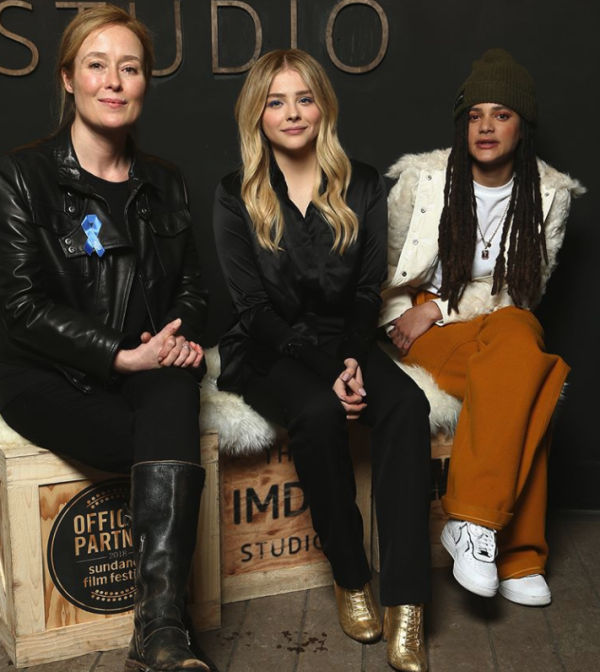 Picture via Instagram
Stepping out in Victoria Beckham designs is becoming part of the Hugo actress' red carpet routine. At a recent IMDb event for Sundance, Chloe looked sleek in a black shirt and trousers from Victoria, Victoria Beckham, the designer's secondary line.
And then there's the gorgeous pink suit Chloe donned from Victoria's Spring 2018 collection, paired with a candy apple red bag also designed by the 43-year-old.
If only we could all warm up to our significant other's mum by promoting their brand!
Brooklyn's girlfriend is certainly rocking that pastel suit.
Chloe has mentioned before just how much she admires Posh Spice, beyond her fashion sense, remarking to Us Weekly, "I think she's one of the most incredible, important, smart, sophisticated businesswomen and mothers that I've ever met. She's a real heart and a real beautiful person."
It's so heartening to hear such genuine admiration.
And we can't wait to see more mini-me outfits from the budding fashionista!