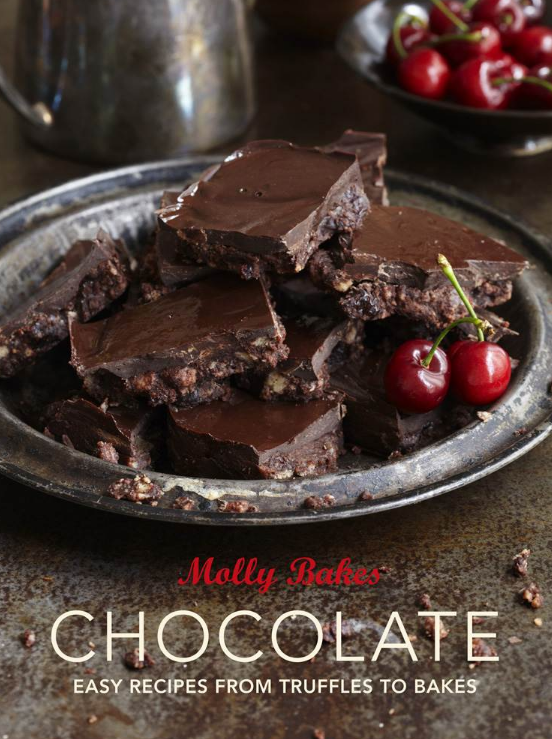 After a brief spell of unemployment and boredom, Maria Michaelides started to become interested in food and not just simply eating it.
After spending time in her parent's kitchen in North London, Maria discovered a passion for food and baking. It was during the revelation in 2009 that Molly Bakes was born.
However, as Maria admits, chocolate is her weakness and she also found it to be a pretty vital ingredient in her recipes. Although she loved using chocolate, she knew there was more to adding the ingredient than simply melting it and pouring into a bowl. Feeling daunted by the techniques required to work with chocolate – tempering, dipping, moulding, Maria still got stuck in learning all that she needed to know to make incredible chocolate recipes.
While she admits that she is no way a chocolatier, she has managed to create a wonderful cookbook full of delicious treats and recipes that are approachable and easy to use.
Her cookbook Chocolate is not just all about recipes, it explains the origins of chocolate, the different types of chocolates and what equipment to use. There is also a fantastic section on chocolate techniques like tempering, melting and dipping so that you will end up with a finished bake that is on par with the professionals.
Full of delicious recipes from the sticky, crunchy honeycomb to crème brulee and chocolate meringues to sticky toffee pudding you will no doubt find it difficult to know which one to start with.
The photography will leave your mouth watering as soon as you open the book and with the easy to read, step-by-step recipes you will be baking up a chocolate storm in no time.