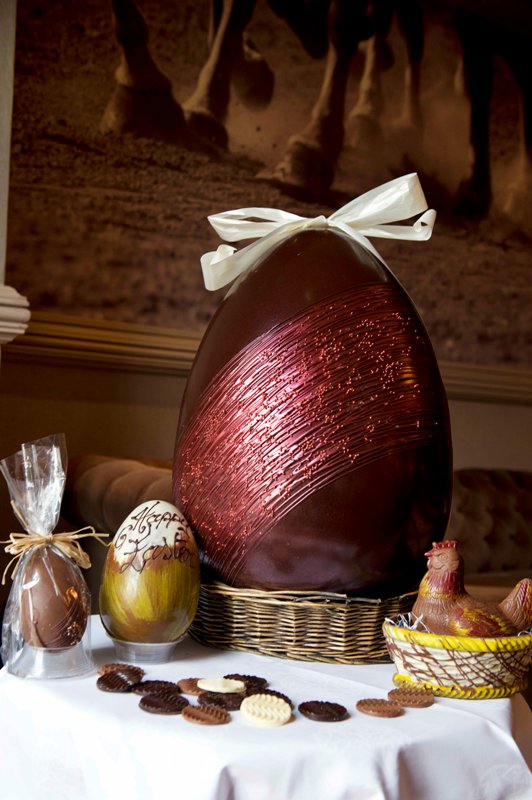 If you have a family of chocaholics, then you are in for a treat this Easter. Hotel Meyrick and award-winning chocolatier Benoit Lorge will host a chocolate master class at the 4 star hotel on Easter Sunday 31st of March. Enjoy a scrumptious Easter Sunday lunch where the whole family can indulge in their favourite chocolate. A donation from each lunch will be made to ACT for Meningitis, a non-profit organisation based in Galway. This charity was established in 2011 by Siobhan and Noel Carroll, who lost their 4-year-old daughter Aoibhe to Meningitis in 2008.
Children attending the lunch can discover the magic, making and history of chocolate, participating in tastings and creative demonstration along with learning tips from an expert chocolatier. The master class will allow kids from ages 5 to 12 to mould their own chocolate pralines, figurines and Easter eggs. They can also dip fruit in the chocolate fountain, temper on a marble slab and learn fun chocolate facts, while enjoying a glass of hot chocolate in the Parlour Lounge.
Mums and dads with a sweet tooth will also have a chance to enjoy some gorgeous chocolate at Hotel Meyrick. Adult master classes are also taking place so you can sample the finest chocolate at an intimate tasting experience. You can also try your hand at a moulding and tempering workshop, along with a tasty talk on the history of chocolate. Benoit prides himself on following the traditions of the true French artisan while creating his own unique chocolates, which are incorporated in opulent table decoration, served as petits fours and available in a variety of gourmet shops.
If you would like to enjoy some savoury before the sweet, have a wholesome 3 course lunch in Hotel Meyrick's Oyster Grill restaurant, overlooking Eyre Square. A donation from each lunch will be made to ACT for Meningitis. The delicious meal is made from the best locally sourced produce and is sure to satisfy the taste buds of all the family.
The Hotel Meyrick Children's chocolatier master class can be enjoyed as part of the 3 course Easter Sunday lunch from just €25 per adult and €12.50 per child, available from 12.30pm – 2pm on Sunday March 31st. Pre-booking is essential.
March 2013