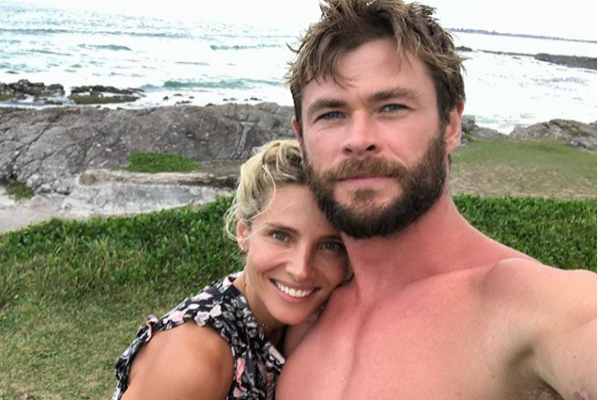 We know him as the ever-so-serious Marvel character Thor- God of thunder, but Chris Hemsworth has proved that he is nothing like the superhero in his latest Instagram post.
The actor has shared the funniest video from his family camping trip that has left us in stitches.
He wrote, "It's a true art and an original style I've developed, years of dedication #skippingworldchamps."
At first glance, you may just think it's a normal video of the dad holding a skipping rope, but Chris starts wiggling his hips like Shakira, causing his family to erupt with laughter.
We love seeing the goofier side to the dad-of-three who often goes for serious, action roles in movies.
Fans couldn't help but comment on the video, which has accumulated nearly one million views in the space of an hour.
"What family memories are made of. I think it's sweet that you're up for being silly with your family."
"Oh lord, even Thor has a dad dance," said one user.
Another added, "It gets funnier the more you watch it," considering we've watched it at least ten times- we agree.
"I thought I was looking at Beyoncé," one fan joked.
Others couldn't help but notice the impressive skills of Chris' wife. Elsa managed to hold onto her wine glass whilst turning the skipping rope. She didn't even spill a single drop- now that is a real talent, right mums?
"True skill is holding your wine while skipping. Your wife is the real hero here!" -preach it!
It looks like Chris and his family are having a blast on their holiday!