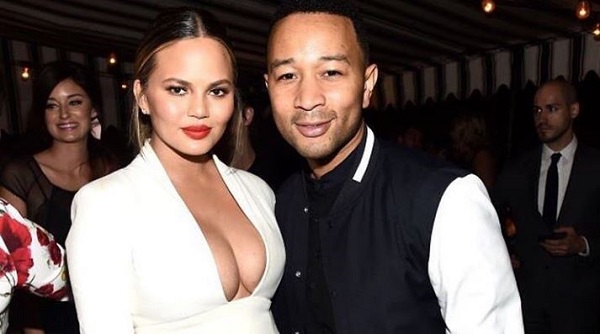 As a model, she's used to being photographed and having all eyes on her, but Chrissy Teigen has proven that she is exactly like us when it comes to her post-baby insecurities.
The 30-year-old, who welcomed daughter Luna in April, has revealed that she still cannot brave it to put on a bikini.
In an interview with People, she said: "Every shoot I have right now, I request all one-pieces or anything high-waisted. I'm still definitely not comfortable."
"I think I'm fine in clothes. But am I comfortable naked or in a bikini? Not exactly yet," she added.
Indeed, right now it's all about pencil skirts and silk dresses for the mum-of-one, who is married to music star John Legend.
As for her advice to new and expectant parents, Chrissy suggested that taking a parenting class is always a great idea.
"I didn't, and I kind of wish I did sometimes…Just know that once you think everything is going perfectly and nothing is wrong, they're going to flip it on you. And you have to be really ready to just adjust and laugh at it," she said.
It's comforting to know that celebs go through the same parenting struggles as we do.
SHARE to remind a fellow new mum that she's not alone.