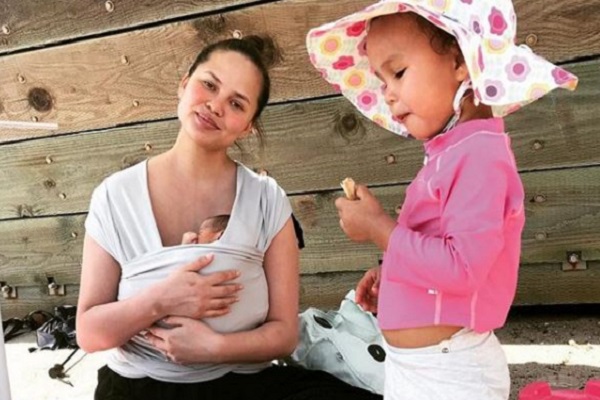 Chrissy Teigen and her husband John Legend welcomed their beautiful baby boy into the world a little earlier than they were expecting. Their adorable son was born towards the end of May, with Chrissy confirming his arrival on May 20.
"Hello, world! This is Miles Theodore Stephens - We are drowning in his little peeps and nuzzles. Our household feels overwhelmed with love. Thank you for all your well wishes!" she wrote in a heartwarming Instagram post.
The doting mum-of-two has now penned a sweet (and witty) note on what was meant to be little Miles' due date.
She shared a photo of her baby boy looking content as he snoozed on his mum's chest. She wrote: "Today was your original due date but you heard how cool we are since that's all we talk about (how cool we are) and you wanted to see what all the fuss was about, 3 weeks early."
She joked, "Well we tricked u! We are boring AF but we love you!"
John Legend recently revealed the meaning behind his son's name. He shared that baby Miles is named after the influential jazz musician Miles Davis.
His big sister also has a music-inspired name, "We named our first daughter Luna Simone Stephens, and every name we give to our kids will have a little bit of musical history."

Baby Miles is quite possibly one of the cutest babies we have ever seen.