Jar of Hearts singer Christina Perri suffered an incredible heartache nearly one year ago exactly, when she endured a devastating baby loss at 33-weeks.
Christina's second baby girl, whose name she has since revealed is Rosie, was "born silent, after fighting so hard to make it to our world," she announced at the time.
Now, opening up about her experience, the 35-year-old singer has said that coming to terms with her postpartum body was one of the most difficult hurdles she had to get over.
"My body was truly, truly broken," Christina explained in a recent interview with self.com. "One of the hardest parts was having the postpartum body without the baby. Looking like I just had a baby, and not having the baby," Perri commented, adding, "I actually would get mad when I looked at myself. It was a reminder, every time, of not having her."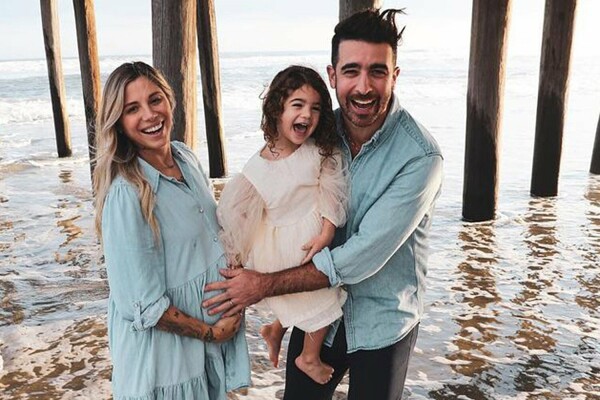 Christina then goes on to explain how finding a support system of women who have also lost babies was surprisingly healing. "It's a club nobody wants to be a part of, but the women in that club are phenomenal. Their love, and understanding, and compassion, and feeling like I wasn't alone was a huge part of [my healing]."
Perri also talked about how she believes that Rosie and her will cross paths again one day. "I only recently decided that I like believing that she's going to hop in another body and do this again."
"I'll run into her one day, we'll connect again. And that? That makes me feel like I can get out of bed and live life," Christina confessed.