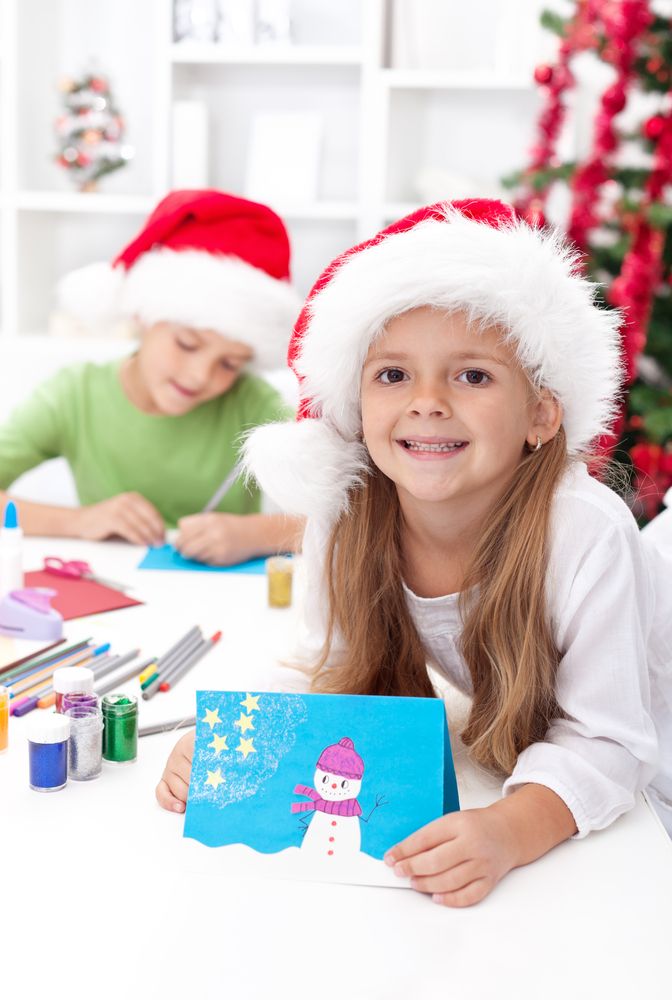 Sending Christmas cards is one of the most personal acts of the festive period. Sure, we all love thoughtful gifts, but there's something about receiving a handwritten card in the post from a loved one that just can't be beaten; something that really hit home when we watched
the new An Post ad
.
Most of us can remember being involved in the Christmas card process as kids, whether it was licking the envelopes, sticking on the stamps or popping them into the post box. So why not use this year to involve your own kiddies in the Christmas prep by encouraging them to create homemade cards for close family and friends?
As well as making them feel useful, it's also a great way to help them develop their craft skills - and give Mum some peace for a couple of hours! Here are two of our favourite card-making tutorials for all children this Christmas.
The simple card
Perfect for the 'first timer' or for kids who aren't particularly creative.
What you need
Sheets of coloured A4 card
Thin markers, crayons or colouring pencils
Glue stick
Glitter/glitter glue
Scissors
Stickers (optional)
Ruler (optional)
Envelope
Stamp
What to do
Chose a sheet of coloured card and fold it in half.
Get your child to draw pictures of a snowman, Santa, a Christmas tree or whatever they think is festive on the front of the card.
Decorate with glitter or stickers.
Optional: Use a ruler to divide the front of the card into 4 squares and draw a different Christmas character in each box.
Once finished, pop your card into an envelope, stick the stamp and post.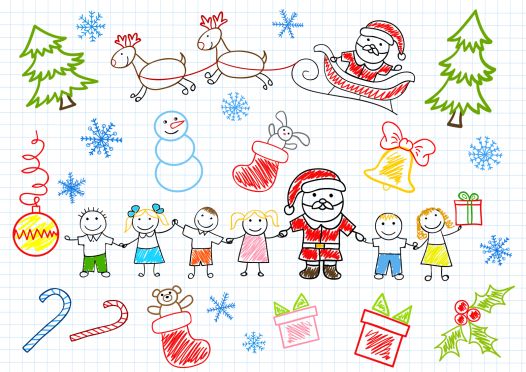 The homemade multipack
​If you'd like your child to design your family's Christmas card that year, this is how to do it.
What you need
Ruler
White paper (A4)
Colour scanner/printer
Scissors
Red and green coloured card (A4)
Pens, colouring pencils, markers
Glue stick
Envelopes
Stamps
What to do
Using your ruler, divide an A4 piece of plain paper into four.
Get your little one to draw a different Christmas picture in each square. Make colour copies and help them to cut out each picture.
Cut each sheet of coloured card in half. Fold each cut piece in half to create your card.
Using the glue stick, attach one of your child's printed pictures to the front of the card. Repeat until you have enough for all your family and friends
Pop your cards into envelopes, attach the stamps and post.