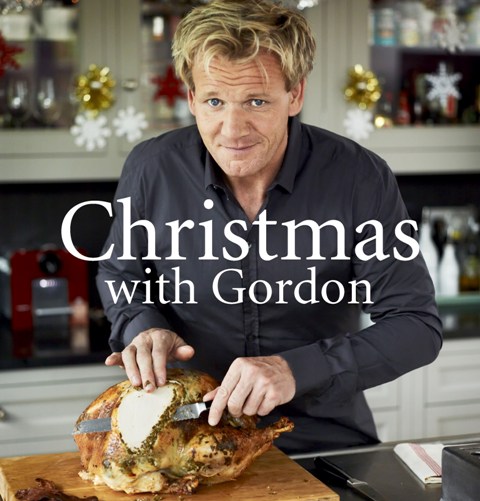 It's hard not to like a Christmas cookbook, but Christmas with Gordon is a particularly special one with fabulously festive dishes that will have all visitors leaving your home stuffed (as everyone should be at Christmas) and very impressed.
The book covers every food-related activity that comes along with Christmas. First there is 'Party Food'. This features a selection of appetisers perfect for serving while the mulled wine is flowing. The Marinated Beef Skewers are decorated with festive colours using red cherry tomatoes and sprigs of rosemary.
Then comes 'Five Christmas Menus', offering traditional options such as turkey, goose and ham, or less obvious choices like beef wellington and sea bass. Anyone who has prepared several Christmas dinners down the years will know how hard it is to find new recipes and variations, so this book is great for anyone who wants to reinvent the traditional Christmas menu. The Pan-Fried Sea Bass menu may not be for those who like sticking with tradition, but for cooks who want something that totally diverts from turkey, this menu will be a delicious change.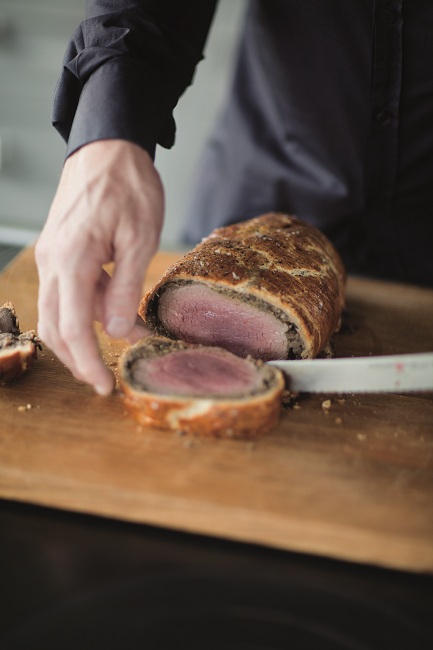 Many families won't have Christmas dinner until 3 or 4 O Clock in the afternoon so a special breakfast might be in order to tie you over until dinner. If you don't want anything too filling, then the
Christmas Muesli recipe
is ideal. If you would like to serve something a little fancier, then
Scrambled Eggs and Smoked Salmon on Toasted Croissants
is the perfect way to start Christmas morning.
Through out the Christmas season, you are likely to have guests over for lunch or supper so you'll need a few recipes that will make smaller meals a little more special. The
Pan-Fried Duck Breast with Spiced Orange and Cranberry Sauce
has a lovely Christmas feel to it. There are also recipes to help use up Christmas dinner leftovers. For for turkey there is a simple recipe for
Turkey Curry
that is ideal if you don't want to do too much work on Stephen's day.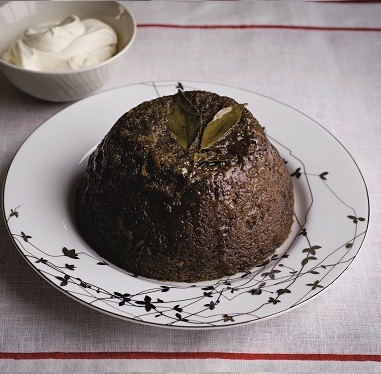 Finally, for our favourite section, 'Sweet Treats'. These recipes look amazing, especially the
Christmas Bombe
which is the fanciest Swiss roll you will ever see. The
Lightly Steamed Pudding
is a more traditional Christmas dessert that is certain to be a crowd pleaser. There are also recipes for
Cranberry Mince Pies
and
Mint Chocolate Truffles
which are great for visitors, but also if you just want to have a treat yourself while enjoying a glass of wine by the fire.
'Christmas with Gordon' by Gordon Ramsay, published by Quadrille (
www.quadrille.co.uk
) Photos © Chris Terry.