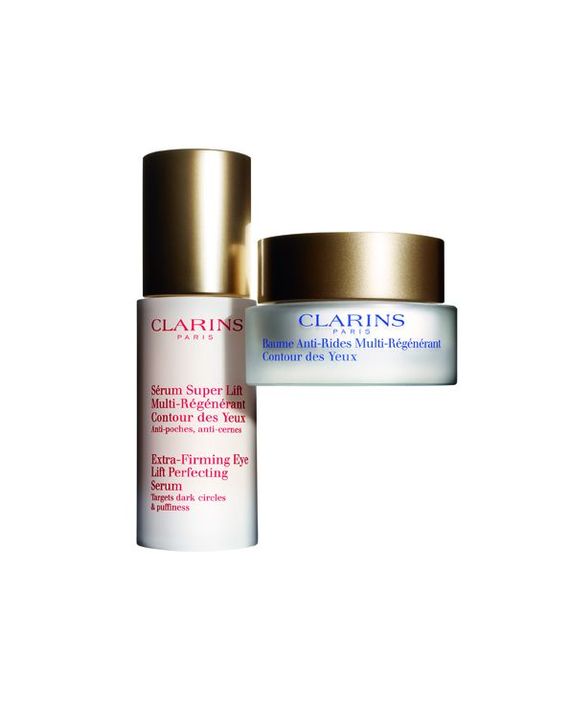 The skin of the eye contour is the finest skin on the face and the least well-equipped to fight the ageing process. After 40, the eye contour lacks firmness, the eyelids slacken and eyes lose their brightness and definition.
Clarins Research found the skin of the eye contour has a flexible, mobile structure and all its elements - collagen fibres, elastic fibres, fibroblasts and links – must be firmly attached together to ensure its resistance.
The Extra-Firming Complex was created to target all these elements and with organic green banana and lemon thyme extracts, it's the secret to more beautiful eyes.
Available in the new range is the Extra-Firming Eye Lift Perfecting Serum, which contains albizia extract and escin from horse chestnut and caffeine extract to combat puffiness and dark circles. Eyes appear rested, revitalised and brighter.
Also available is the Extra-Firming Eye Wrinkle Smoothing Cream containing essential rose wax, which forms a protective film and instantly smoothes the eye contour, minimising the look of fine lines. The Extra-Firming Complex helps to strengthen and revitalise the whole dermal structure of the eye contour and protect it from damage.
Clarins Extra Firming range will be available nationwide from 25th September 2013.
Photgrapher: Guido Mocafico