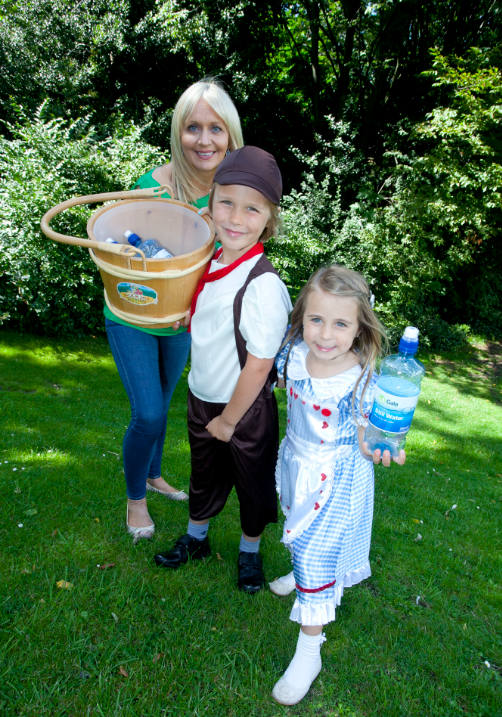 The Jack & Jill Foundation is urging the public to get their walking shoes on and climb a hill, big or small, in order to raise much needed funds.
However, if that is a little too physically demanding, you can take on a 'hill of' washing up or ironing or even overcome an emotional hill – the choice is yours.
Jack & Jill has supported nearly 1,800 children (from birth to four years old) with brain damage who suffer severe intellectual and physical trauma, and the Foundation also provides end of life nursing care of up to 80 hours per month for children who require it.
The inaugural Gala Up the Hill for Jack & Jill campaign, which will take place nationwide during September, aims to help fill the €200,000 funding shortfall facing the childrens' charity this year.
Registration for the event is now open and all you need to do is register
online
and then drop into one of the 200 Gala stores nationwide to pick up your pack.
Signing up costs €16, an all-important fee that will go towards funding one whole hour of nursing care for one of the 300 Jack & Jill children with life limiting or life threatening conditions based across every community in Ireland today.
The charity is hoping to mobilise an army of 4,000 people across the country to make the most of the fading summer evenings and get outdoors for a good cause. People can take part individually or in groups, big or small, and the location and the type of the hill is up to them.
Jonathan Irwin CEO and Founder of Jack & Jill says: "We are hoping that this campaign will rally our supporters as we face a fundraising shortfall of €200,000 this year. This is a direct result of the charity scandals which have eroded confidence and flattened donations across the board. On a positive note, and on behalf of the 300 families under our wing, I want to thank our friends in Gala Retail for backing this campaign. As I know all too well, the caring journey can be a lonely one, and an initiative like this reminds our families that they do not walk alone and they have friends in their community willing to step up and help. It's easy to participate and the once off €16 registration fee means there's no need for sponsorship cards and I want to assure people that every €16 raised will fund one hour of home nursing care for a sick child."