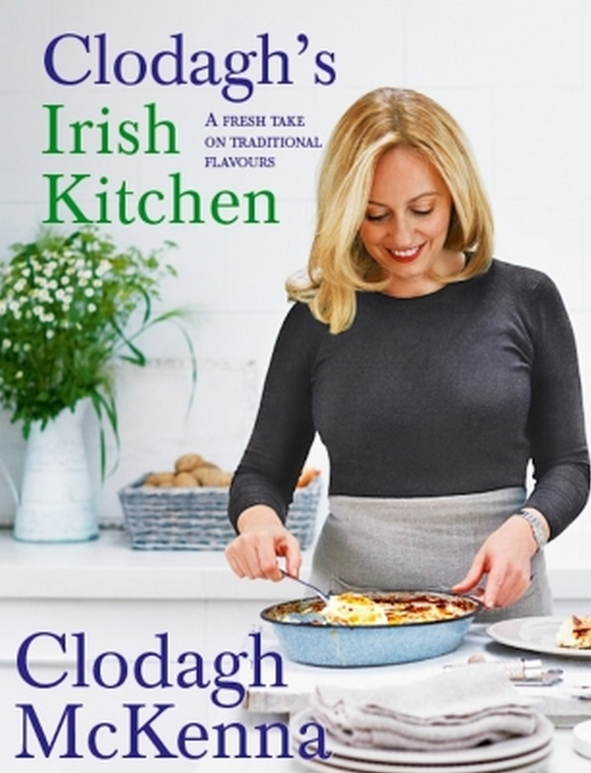 What exactly is modern Irish cuisine? Well, according to one of Ireland's most popular chefs, Clodagh McKenna, "it can be summed up as clean-tasting, fresh dishes using light, subtle flavours to highlight the main ingredients, whether they are fresh fish, aged beef, mountain lamb or herb-flavoured creamy sauces and butter."
Clodagh's passion for food is clear and her recipes are full of flavour and easy to do, both of which are very evident in her new cookbook, Clodagh's Irish Kitchen.
Throughout her 125 tempting recipes, Clodagh takes the reader on a journey through Irish delicacies, and shows that while there are a number of dishes that are intrinsically Irish, like Colcannon, modern Ireland is a buzz with invention and innovation.
Clodagh believes the Irish palate has evolved over the past decade due to travellers who have returned from living abroad and people's understanding of the importance of the supporting our local farmers.
Taking traditional ingredients and recipes like potato dumplings, Clodagh gives them a new lease of life, even transforming the traditional breakfast into a tortilla. However, she believes there are a number of dishes that shouldn't change like the traditional Irish Lamb Stew and the classic Beef and Guinness Pie – food she calls Irish soul food, "because they belong with a memory and warm [the] soul."
Admitting that her food inspiration stems from her walks along the beach or her drives down country roads, Clodagh's Irish Kitchen is bursting with tasty and simple dishes.
From her health loaf bread to her rosemary and sea salt oatcakes, her baked oaty pears to her caraway seed cake and her green goddess juice to her potato and wild garlic soup there are so many recipes to choose from that you will never be stuck for an idea.
Published by Kye Books, it is available now.