As much as we love the summertime and going away on a relaxing holiday, there's one thing that we always dread when the time comes - having to return home again.
Of course, we're excited to be reunited with our family and friends and share the amazing experiences we've had, but the gloom of travelling home and returning to normal life is the worst feeling ever.
However, there are a few things that you can do to help counteract your post-holiday blues this summer!
The travel experts at SkyParkSecure have partnered up with medical writer Dr Deborah Lee to explain why we often suffer from post-holiday blues and what we can do to ease this. Scroll below for all of the info you need to beat the blues: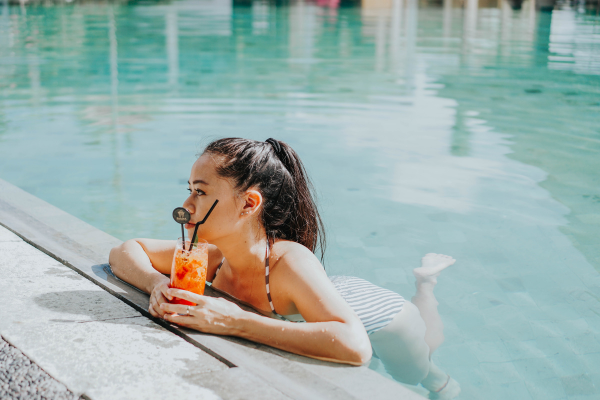 Why do we feel post-holiday blues?
Believe it or not, the so-called 'post-holiday blues' is actually a real mental health condition that occurs! Its proper medical term is 'post-travel depression' (PTD), and it can creep in after a holiday and cause a range of emotions, including sadness. It can also force you to feel tired, exhausted and lose your concentration. Crucially, the most important difference between PTD and anxiety and depression is that PTD is temporary and should ease fairly quickly, any time from a few days up to a few weeks.
Why do we suffer from this?
Post-holiday blues can occur for a multitude of different reasons. Firstly, we plan our holidays for months, sometimes for over a year, and so it is natural to feel deflated once it's all over. Time goes by so quickly, and it's okay to feel annoyed about that.
Secondly, when we go on holiday, we have a tendency to go wild on luxurious food and alcohol - especially if you're staying in an all-inclusive resort! Returning home and getting back into your normal routine of eating well and exercising can be a struggle for many.
Similarly, our sleeping patterns tend to be disturbed when we're on holiday - staying in an unfamiliar place, having a different daily routine, and even jet lag can all play a role in making you feel tired and deflated.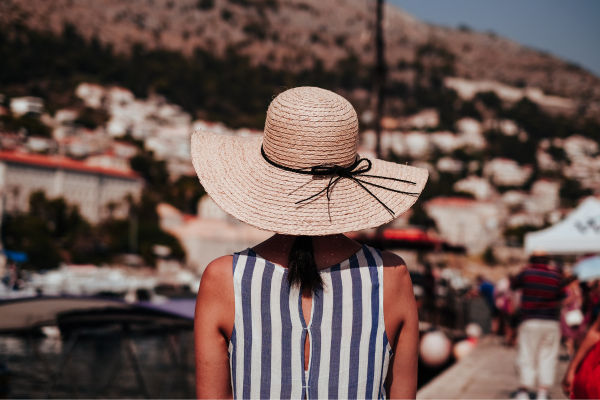 Lastly, for many of us, going on holiday is the ultimate opportunity to forget about our worries back home for a week or two, and just focus on relaxing. The jolt of travelling back home means that you're suddenly being faced with all of those worries that you left behind, and that can be overwhelming.
So, what can you do to combat the blues? Here are Dr Lee's top five pieces of advice:
Think ahead
Dr Lee recommends that you should think ahead of schedule and anticipate what your future self would appreciate upon returning home. Put some bread and milk in the freezer, change your bed with some fresh sheets, get ahead with your work schedule, and leave the house as tidy as possible. Future You will appreciate it!
Be kind to yourself
Dr Lee says that even though you've just had a period of relaxation, you should still carry parts of that mindset back into your everyday life. Regain a proper sleeping schedule with at least seven hours a night, start eating well again, gently return to your exercise routine, and be sure to keep drinking plenty of water.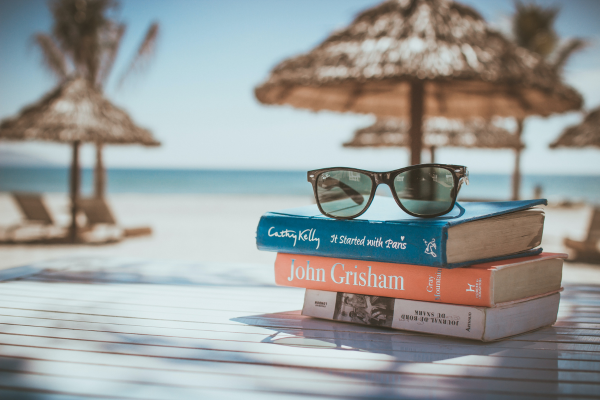 Practise daily gratitude
Dr Lee notes that if you're feeling down about having to leave your holiday destination behind, then the last thing that will make you feel better is reminiscing on your vacation and looking at photos from your time away. So, focus on the here and now, and practice daily gratitude! Every morning or evening, take a few minutes to jot down three to five things that you are grateful for. Doing this small exercise will give you a more positive state of mind, which is something that we could all be doing with post-holiday!
Keep connected
If your holiday was jam-packed full of exciting day trips and amazing nights out, then coming home to an empty calendar will just make you feel worse. So, once you arrive back to normality, get planning! Reach out to your loved ones and see if they have any plans for the next few weeks. If not, then this is the perfect opportunity for you to hang out and do something fun together.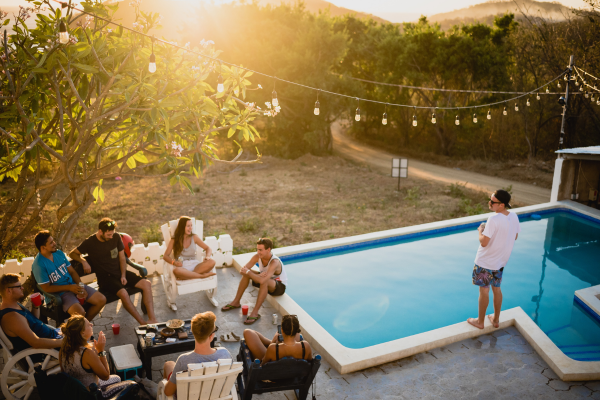 Plan another break
Lastly, Dr Lee points out that one of the best ways to recover from post-holiday blues is to plan another one! Of course, it is fully understandable that many of us cannot afford more than one holiday a year, but you can still plan one for next year. Have a think about where you'd love your next destination to be, and start planning. Keep looking ahead to the future!
If you are still feeling upset three weeks after coming home, it is recommended that you should see your GP for a consultation about your mental health.