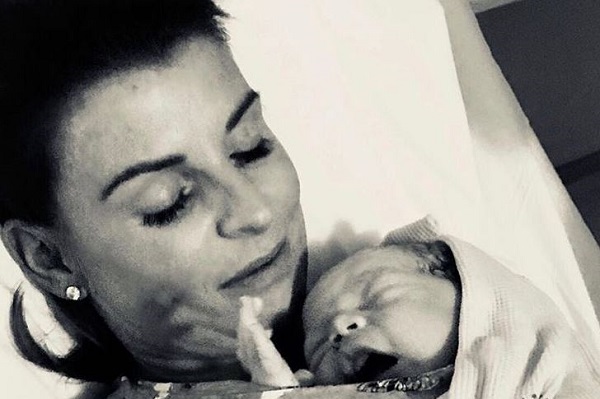 Coleen Rooney welcomed a fourth baby boy into the world last week. The proud mum has been sharing the sweetest photos of her newborn online and the latest photo will melt your heart.
Coleen shared a photo of Cass who is snuggled up in a blanket, catching some much-needed sleep. The mum placed a little card on his blanket which reads, "Today I am one week old."
We can't deal with how sweet Cass looks.
The youngster was born on February 15, 2018. Coleen shared the joyous news on Instagram. Alongside a photo of the mum and her baby cuddling in her hospital bed, Coleen wrote, "Happy to welcome our Baby Boy .... Cass Mac Rooney into the world weighing a healthy 8lb 10oz. He is beautiful."
Cass will be well looked after with three big brothers at home. Coleen and her husband Wayne Rooney have three older boys- eight-year-old Kai, four-year-old Klay and two-year-old Kit.
Wayne has also been sharing photos of their growing family on his social media. The proud dad posted a cute photo of his four boys.
He wrote, "5-a-side team complete! Welcome to the world Cass."
Coleen may be outnumbered by all of her boys, but she admitted that she adores being a mum.
She told HELLO! magazine, "My favourite part is the love that they show towards you. How much they rely on you. You are their everything."
"To know that this little person is relying on you so much and that you are bringing them up and developing them, it's a massive achievement and you get so much out of that," added the doting mum.