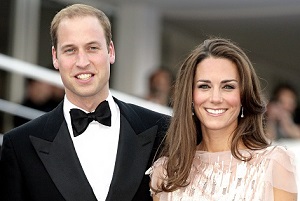 Whether they are attending an event on official Royal duty, or stepping out with their gorgeous little ones, the Duke and Duchess of Cambridge are treasured in the hearts of people all over the world.
That is exactly why people are up in arms this evening, after columnist Sarah Vine wrote a bizarre article in which she admitted to 'pitying' Kate Middleton after seeing photos of Prince William's new female colleague.
In the article, entitled 'This foxy flying doc makes me pity Kate', Vine suggests that William's colleague, Dr Gemma Mullen, is 'a more fun version of Kate', and that the Duchess has cause for concern for her marriage.
Vine sets the tone for her article, describing the Duchess as being "under house arrest, lactating like a prize Fresian", then goes on to give a bizarre introduction of who Dr Mullen is.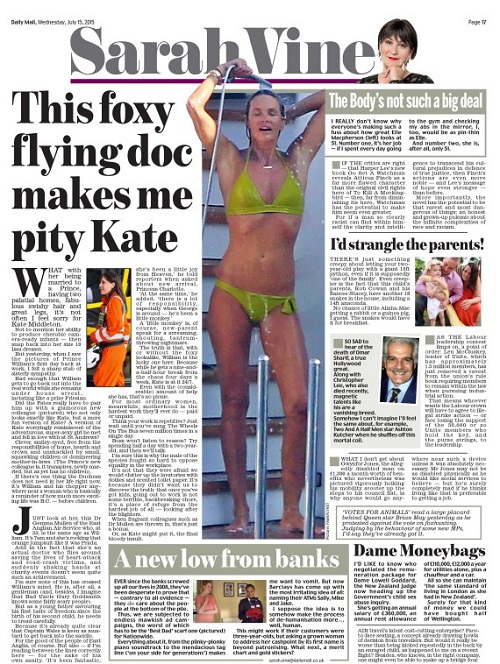 "Did the Fates really have to pair him [William] up with a glamorous new colleague who not only looks exactly like Kate, but a more fun version of Kate? A version of Kate worryingly reminiscent of the adventurous, super-sexy girl he met and fell in love with at St Andrews?" she writes.
Needless to say, people have taken to social media to express their shock and disgust over the article.
While many branded the piece as "rubbish", others have started referring to the author as "Sarah Vile".
Oh, Sarah Vine. You are a terrible human being pic.twitter.com/CE3O0wDwuc

— Anita Singh (@anitathetweeter) July 14, 2015
Not many things shock me any more. But this ludicrously suggestive story by @SarahVine does: http://t.co/FW267TC6G1 pic.twitter.com/riKSqdp0F0

— Gavin Megaw (@gavinmegaw) July 15, 2015
"Not many things shock me anymore. But this ludicrously suggestive story by Sarah Vine does," wrote one shocked Twitter user.
What are your thoughts?