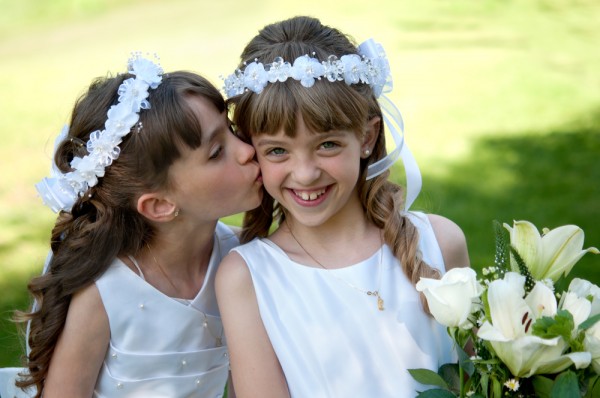 Sure, April and May seem like a lifetime away right now... but Communion dress hunting has very much kicked off already. The dresses arrive in store from the beginning of October so in order to avoid disappointment, it's a good idea to start looking around now and getting an idea of what you want.
Here, MummyPages rounds up the five key things that every parents needs to consider when deciding on a dress for their little one.
And be sure to check out the gorgeous Mods & Minis range for boys and girls. Or sign up to the brand's newsletter to stay up-to-date on the latest trends for 2017.
1) But what if she grows?
Uttered by every mother in despair at the thought of their little girl ending up in a mini dress after a winter-time growth spurt; in general, a great rule of thumb is to give 1.25cm for every six months.
But be confident you know your kids best. Maybe they are due a growth spurt, in which case you might want to increase the amount of room, or maybe they shot up like wild flower this summer and you are confident they will not be getting much taller again for a while. And anyway, the Mods & Minis team are always there to help and are ready in store armed with expert advice.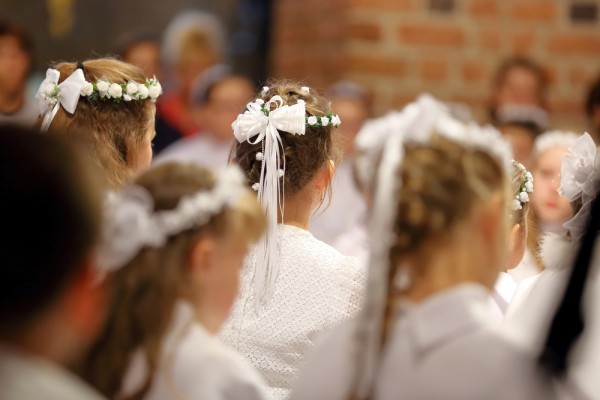 2) Extra socks or tights is a must
Always buy two - because tights snag or get splattered with muddy puddles meaning it's important to have a backup pair ready to go.
3) Try on everything
Just because it looks like the perfect dress on the hanger doesn't mean that it's perfect for your daughter. Equally, something you may not think much of on the rack may end up being the ideal gown... so try on everything, even dresses you think you don't like. You will be surprised!
4) Make a day of it
Make the afternoon a special occasion with your daughter or son. Maybe bring them for a treat after shopping - and take lots of pictures. By coming into one of the Mods & Minis stores you're guaranteed to be met with a warm and friendly service too which really helps to make the day stand-out and run smoothly.
5) Be comfortable
When she's trying on her dress, be sure she sits down. After all, your daughter will be standing, kneeling and sitting in the church, not to mention all the fun during the celebrations after, so make sure she is comfortable.
With countless photos inevitable for the day that is in it we want to make sure your little girl is as comfy and confident as possible.
About Mods & Minis:
Mods & Minis have all the time in the world to help you pick out the perfect outfit or gift and can advise you on the latest fashions and trends and the passionate team is always on hand to deliver the best possible shopping experience.
A real family-orientated company, they get that children's wear is more than just clothes; at Mods & Minis children are allowed the freedom to express their personalities through the clothes they wear.
They have cherry-picked an unrivalled product range that offers exceptional value for money, excellent quality and is bang-on trend with what is fashionable at the moment.
Visit their site or stop in and see their collections.
SHARE these great Communion dress shopping tips