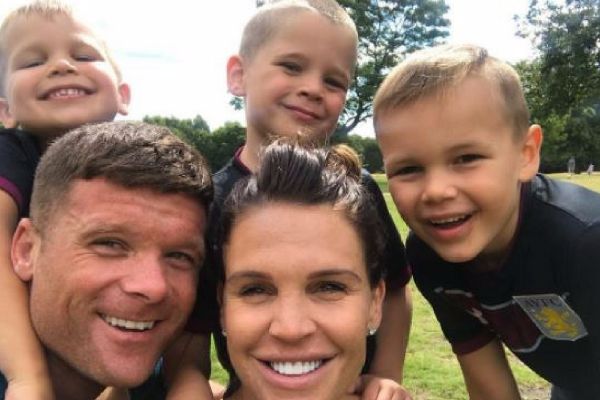 Former Miss England Danielle Lloyd gave birth to her fourth son earlier today.
The former model released a statement to OK! which read: "Baby O'Neill was born this morning.
"Mum and baby are doing well. Michael and Danielle are in love with their baby boy. Her mum Jackie was also by her side. The family are completely overjoyed".
Just last week, the Celebrity Big Brother star revealed that she expected to go into labour soon as she'd had stomach pain and was three centimetres dilated.
The mum-of-four wrote in her pregnancy blog: "I thought he was coming last night, around 12:30am, I got all my stuff ready by the door because I started to get a few pains and my stomach was going hard - and then nothing!"
Danielle has three older sons Archie, Harry and George with her ex-husband Jamie O' Hara. This is her first child with fiancé Michael O'Neill.
Congratulations to Danielle and Michael on their new arrival.