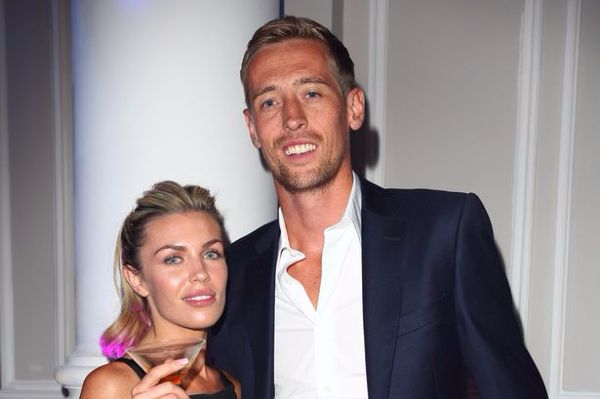 Talk about that pregnancy glow - Abbey Clancy is expecting her third child with Peter Crouch.
The 31-year-old blonde bombshell has shared her happy news with her friends while on holiday in Spain – and is thought to be around three months pregnant.
The baby will join two gorgeous big sisters, Sophia Rose, now six, and two-year-old Liberty Rose.
Abbey spoke in March of how she wanted to expand her family, saying she has always wanted loads of kiddies, but Peter apparently had other ideas.
"I'm one of four children myself, and we're all like a big gang everywhere we go and I love that," she told the Daily Mail recently.
"So it's natural to want to replicate that big sense of family."
However, she voiced her concerns that Peter might be "done" with having more kids:
"Sometimes when he's being given green eye shadow and having his nails painted pink and his hair put in bobbles by Sophia, that's when I think he feels it would be nice to have a little boy just to watch football with," she went on.
"But he wanted girls; he loves girls and he loves the whole daddy's girl thing. I love newborns but Pete doesn't.
"I just can't get enough of them but he likes them when they start talking and having a bit of a personality. Anyway, first we need to get the other two kids and the cats and dogs out of our bed!" she added.
We're glad to see that Peter has changed his tune, and are super excited for the happy couple.