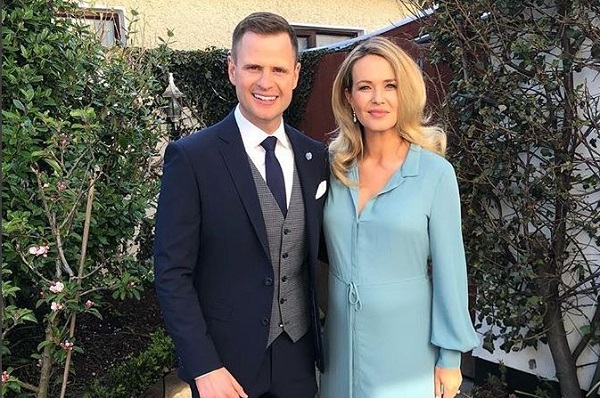 Huge congratulations are in order as Aoibhín Garrihy has welcomed her first child with husband John Burke.
The proud parents welcomed a baby girl into their family on June 27, 2018.
The new mum posted a heartwarming photo of her husband holding their daughter's tiny hand. She posted the black and white snap to Instagram and wrote: "Already Daddy's little girl."
Aoibhín announced her pregnancy last Christmas.
The 29-year-old actress took to Instagram to share a picture of herself drinking a glass of sparkling water, along with the caption, "The only bubbles I'll be drinking this Christmas."

"Baby Burke, coming soon! #overthemoon," she wrote.
The Fair City star received a lot of criticism during her pregnancy for working out. However, the mum responded to the hate with the strongest message.
Aoibhín explained that her husband is an experienced climber, "Safety has always been paramount for us. Everyone's body and capabilities are different during pregnancy but on a fine day with no wind and great support I took my time and to be honest I can't think of a nicer way to spend the day seven months pregnant! #pregnantnotpowerless"
Aoibhín's 'pregnant not powerless' message is so important, especially now that she has a daughter.
We cannot wait to find out what name she picked for her baby girl!