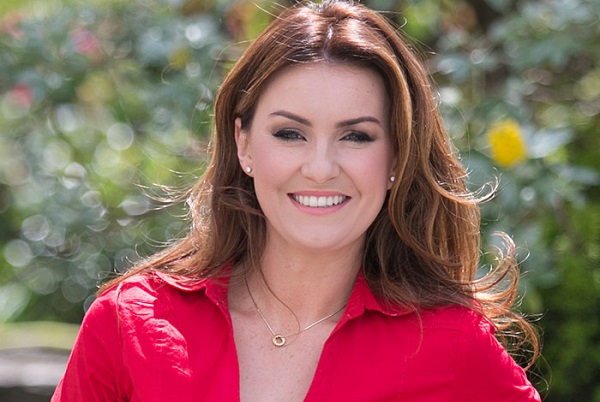 Huge congratulations are in order as Mairead Ronan has revealed that she is expecting baby number three.
The radio presenter revealed her wonderful news on Instagram. Alongside a snap of her Irish Country Magazine cover, she wrote, "Had so much craic shooting with this gang. Honest interview along with the pics including the news that I'm pregnant again. (Well I couldn't really hide it anymore)"
The Ireland's Fittest Family presenter revealed baby number three is due pretty soon, "Finally I can breathe out. Number 3 arriving late summer," she tweeted.
The soon to be mum-of-three has been showered with loving messages from friends and followers.
Karen Koster, who is also expecting her third child, wrote, "Good woman @cocomairead! Massive congrats! See you on mat leave!"
Irish author Louise O'Neill shared, " Love it!! and congrats xxx"
"So happy for you and your family, love following you. You're always so down to earth and 'normal' as well as amazing. Best wishes with the pregnancy," said one woman.
Another added, "Congratulations Mairead. Hectic but wonderful times ahead....delighted for you and all the family. You deserve every happiness. Take care of yourself."
Mairead is a mum to one-year-old Eliza and 11-year-old Dara.
She gushed about motherhood in an interview with RTÉ Guide, "I love being a mum. Of all the jobs that I do, that is my favourite one."
Great fun shooting this & finally I can breathe out. number 3 arriving late summer https://t.co/feWyvoXQpM

— Mairead Ronan (@cocomairead) April 16, 2018
She added, "I do love babies and everything about them, their looks, their smells,
they're just little wonders."
We are thrilled for Mairead and her family!