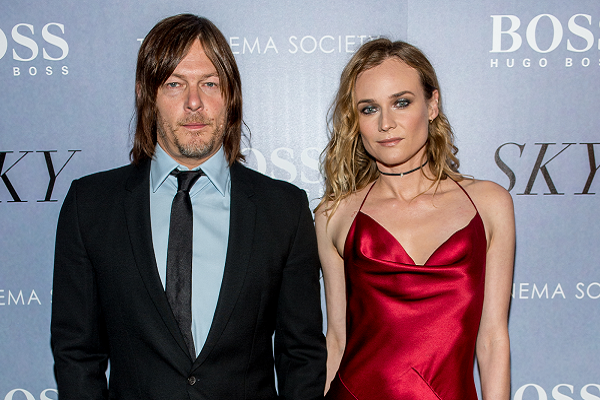 Huge congratulations are in order as Diane Kruger and Norman Reedus are reportedly expecting their first child together.
Multiple sources have confirmed the news to US Weekly. Rumours started circulating that the actress was pregnant at the Cannes Film Festival.
It had been reported that the National Treasure actress was avoiding alcohol and wore loosely fitted gowns at the film festival earlier this month.
The 41-year-old and the Walking Dead actor have been together since 2016.
Norman Reedus shares a 19-year-old son with Helena Christensen, but this will be the pair's first child together.
Back in 2011, the Inglorious Bastards star told InStyle that she is ready to start a family: "No marriage for me. But I definitely want to have kids."
Speaking of her mum, Diane said she always believed in her, even when she was a young teen with a mind full of big dreams: "I can only admire her faith in me because there's no way I'd let my 16-year-old daughter go to Paris for a year."

We're sure the mum-to-be will be a wonderful role model to her little son or daughter.