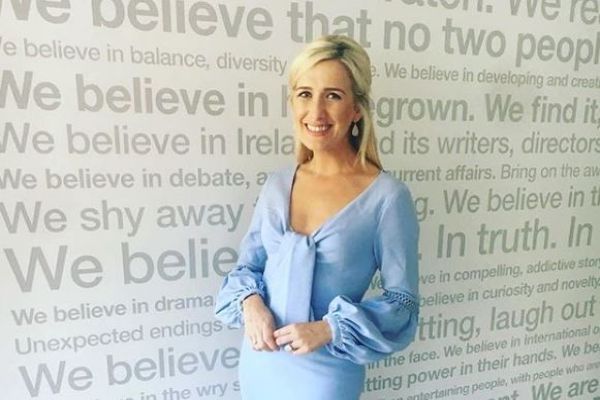 Huge congratulations are in order as Ireland AM presenter Ciara Doherty is expecting her first child.
Ciara revealed that her and husband Richard Stern will be welcoming a baby boy or girl in the coming months.
What an exciting time for the couple.
The pair tied the knot in a lavish ceremony in Barcelona last August. They then embarked on a two-month backpacking trip around North and South America after their nuptials.
Ciara joked saying TV3 is "the greatest dating agency ever" after both she and sister Laura met their partners there.
She told The Independent: "Richard and I were working in different departments at TV3 when Laura came to work here."
She explained that her sister was working in the same department as Richard and told Ciara: "'The search is over, I've found him. You need to meet this guy!' That was it."

She added: "She's married to Paul Connolly, a guy she also met in TV3, so we say it's the best dating agency ever."
Richard popped the question in Ciara's hometown in Donegal in December 2015.
They're about to celebrate their one year wedding anniversary, which will be a double celebration now that their first baby is on the way.
We are thrilled for Ciara and Richard!