Contrary to popular belief, wanderlust doesn't just disappear when you become a parent…
Travelling with your kids is a fantastic experience, and 'mumpreneur' April Drew is here to tell us EVERYTHING we need to know about family getaways with her new magazine!
Getaways with Kids
is a magazine that contains a treasure trove of info about travelling with your little ones. This ingenious magazine is Ireland's only publication in print dedicated entirely to the subject of family holidays and is an ABSOLUTE MUST for Irish families on the run up to Easter and Summer hols!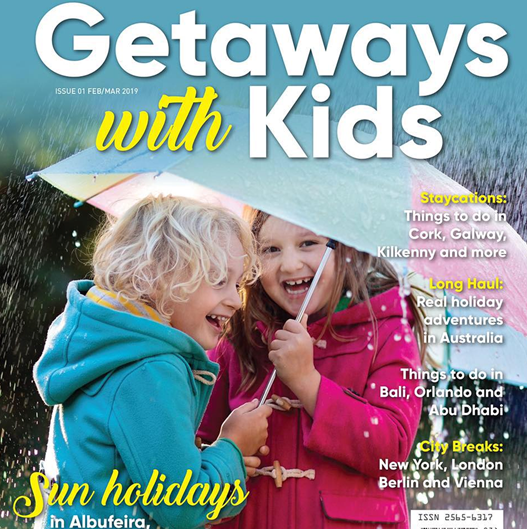 The magazine itself includes tips and detailed information about holidays that are perfect for entire families, both in Ireland and abroad. There are SO MANY categories to choose from, including Staycations, Sun holidays, Skiing holidays, City Breaks, Theme Parks and long-haul for exciting lengthy vacation options. There is even an Adults Only section, specifically for those trips without the brood!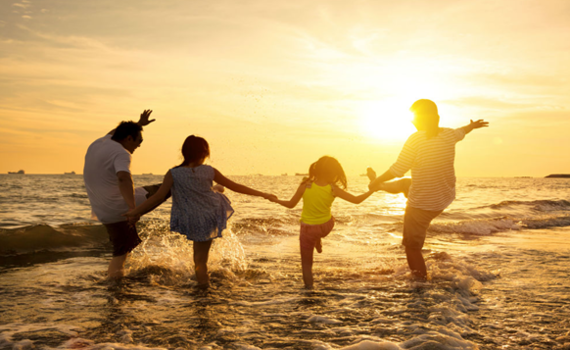 Getaways with Kids will not simply list places to visit but will give you a much bigger picture. With details about flights, accommodation, transport and prices, the magazine basically gives you a taste of what you will experience on your chosen holiday-and how to prepare. Real life mums share their experiences, giving you some golden tips on what to do and (more importantly) what not to do while travelling with the whole gang. Each piece about a specific holiday will give you details of what is suitable in terms of kids ages, abilities and interests and will gift you with tips on how to snack and what to wear on different adventures!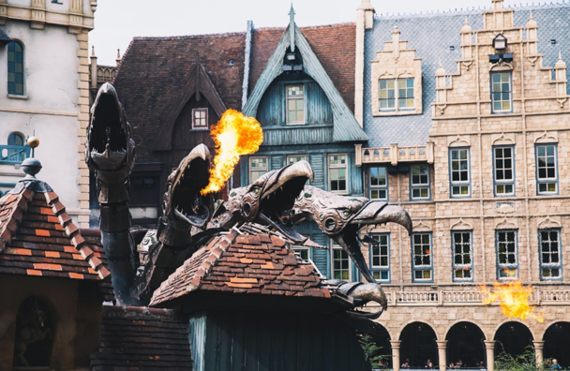 April herself is a mum of 3 and has authored several articles in the magazine, one being all about her family's recent trip to a
theme park
in the Netherlands. She shares an abundance of suggestions that will get you unbelievably ready to go- a godsend for parents everywhere.