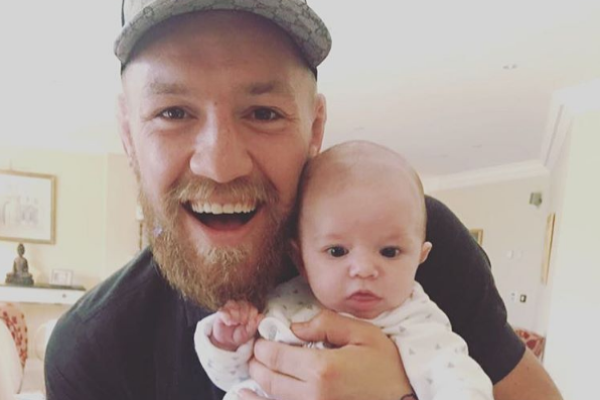 Conor McGregor has shared photos from his son Conor Junior's Christening. The proud dad hosted the most extravagant event for his family and friends.
He was joined by his girlfriend of nine years, Dee Devlin. The doting parents celebrated their son's Christening Day at home, in Dublin.
They had an immense variety of entertainment lined up for their guests, including a petting zoo and a fairground.
There was no chance that guests would be bored at 'Mac Land'. Conor hired numerous fairground rides for the big day, including a carousel, a Ferris wheel and teacups.
The MMA fighter's son looked adorable in a little white suit - he even wore a white tie and waistcoat.
The pair welcomed their son earlier this year in May.
Conor took a break from competing when he became a father. He admitted that family time was more important than his career.
He didn't want Dee to feel stressed out or overwhelmed, and understood that taking time off was the right thing to do.
He opened to Eurosport about becoming a father, "Fatherhood is such an amazing thing, because it made me just realise what's important."
He shared that making his son proud was a top priority of his, "It's been beautiful, and an eye-opening experience."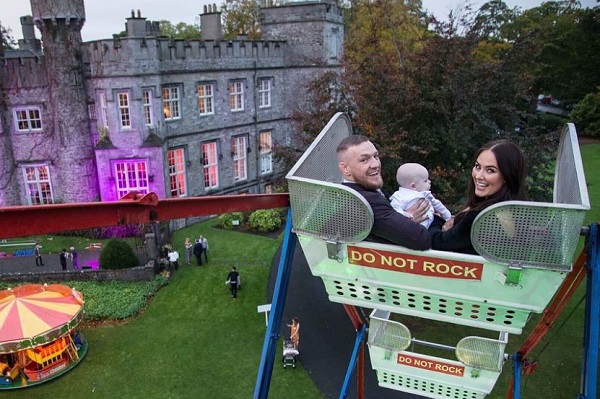 He said parenthood has also had a positive impact on his career. He shared, "As a fighter, [I'm] a little more ruthless, a little bit more certain and a little bit more dangerous."
Conor believes that having a son has made him feel more responsible, too; he admitted that he will work harder because of the new addition to his family, "There is another one I am fighting for."
Baby Conor has made the Devlin and McGregor families grow closer. When the tiny tot was born in May, Conor's father shared his delight with The Irish Mirror.
The grandfather said, "He came in at 8 pounds, 14 ounces. The whole family are absolutely delighted."
Tony McGregor is thrilled that his family is getting bigger, "We've experienced this recently with our eldest daughter, and there's no better feeling in the world than being a grandparent. The parents are absolutely over the moon, and everyone is healthy."
Conor is set to launch his own fashion label in the new year. His movie, Conor McGregor: Notorious, will premiere next month.