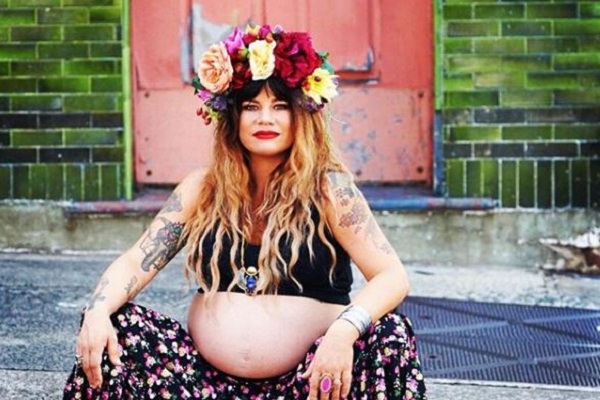 Mummy blogger and author Constance Hall has given birth to a baby boy. The doting mum announced her son's arrival with a beautiful breastfeeding photo.
Her son was born via an elective c-section.
The blogger shared a touching message alongside the photo: "Raja. Born at 2.46pm 38 weeks 4.2kgs

"We couldn't have dreamt a more perfect baby."
She added, "Love you so much Denzy The Cooke Trinity. We are blown away with support from you all."
Constance has shared her pregnancy journey with her followers and recently wrote a moving letter to her unborn son, that will reduce you to tears, it's just so sweet.

"Dear baby in my belly. Tomorrow we get to meet you. And here's a couple of things I want you to know," she wrote.

She continued: "The minute your dad and I got together we knew you were coming. We talked about you, joked about you and even picked out some names. Your dad told me he'd had a sign from the gods…"

"We don't know anything about you, you might be wild and challenging of everything society throws at you like us or you might wear a suit, brush your hair and get 4 degrees," she wrote.

"You might be a tough and tumble sporty boy like your dad or an emotional artsy person like your mum. Or you could always be both.."

The mum wrote: "You might even decide you don't want to be a boy. We don't care. We just want you."

The mum penned the heartwarming letter the day before baby Raja arrived, "This huge chaotic family of soon 7 kids, 2 dog and 2 madly in love parents has a place for everyone. Your place for the time being is in my arms. And I simply cannot wait to sniff you tomorrow."

Huge congratulations to Constance and her growing family.