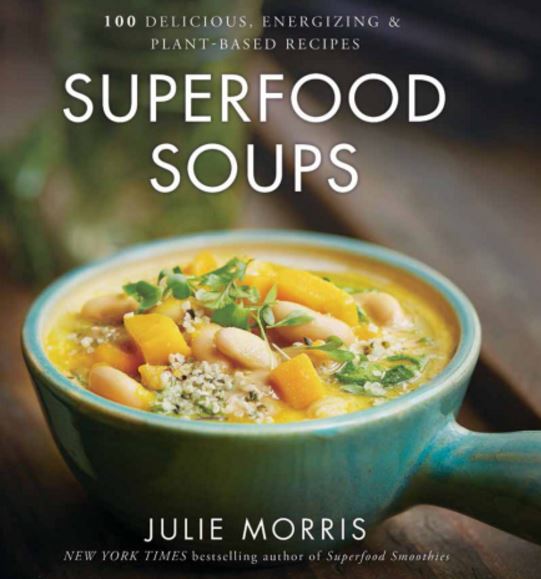 Soup, glorious soup!
Good in the winter to warm you up on your lunch break; fab in the summer when you want to give the kids something quick before they run out the door. Again.
And whether you are a meat-eater, veggie, vegan or just a fussy eater, there is definitely a soup out there for you.
If you are new to the game or have run out of ideas on how to make your tomato soup appealing to your little ones, then Julie Morris' Superfood Soups will become your kitchen saviour.
Just made a big pot of Split Pea & Hemp Seed Chowder from my new #SuperfoodSoups cookbook ... and added the... https://t.co/pum3DQm1ri

— Julie Morris (@greenjules) October 12, 2016
Containing 100 delicious, energising and plant-based recipes, Superfood Soups offer soothing, nourishing comfort with each spoonful.
From the lustrous flavours of a favourite classic with a new twist, like minestrone with farro and chia pesto, to the unexpected allure of inventive combinations, such as summer squash soup with wasabi avocado whip Julie's cookbook has it all.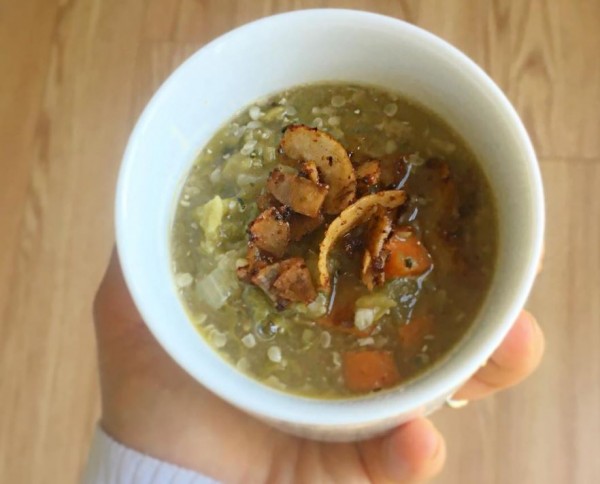 Featuring vegetables, mineral-rich tubers, fibre-filled whole grains and legumes, and protein-packed seeds and nuts - boosted with nutrient-dense, benefit-loaded superfoods like goji berries, hemp seeds, maca, medicinal mushrooms and dulse - each recipe makes the most of every bowl.
Along with stunning colour photographs, this book is filled with helpful soup-making advice and information about the nutritional benefits of superfood soups, including soup cleanses and rejuvenating broths.
Published by Sterling, it is available now.
SHARE of you'd love this!