Katie B. McGrath has shared her inspiring story from discovering she had a brain tumour to fulfilling her dream of being a mum.
Katie's memoir, Heads or Tales: Surviving a Brain Tumour, tells the emotional story about how her life changed forever after discovering a tumour was growing in her brain at the age of just 36.
By sharing her story, she hopes to help other people and their families that are in a similar situation, and to reassure others with a complex medical history that they can still become parents.
From detailing when she found out she had a brain tumour to sharing her difficult road to recovery and reflecting on when she found out she was pregnant in 2021 after years of trying, this memoir will truly move you.
The shocking discovery of the tumour, called Craniopharyngioma, was made in 2015 after Katie was told it had been growing in her brain since birth, and after months of brain surgeries, radiotherapy and physiotherapy, she has been healing every day since.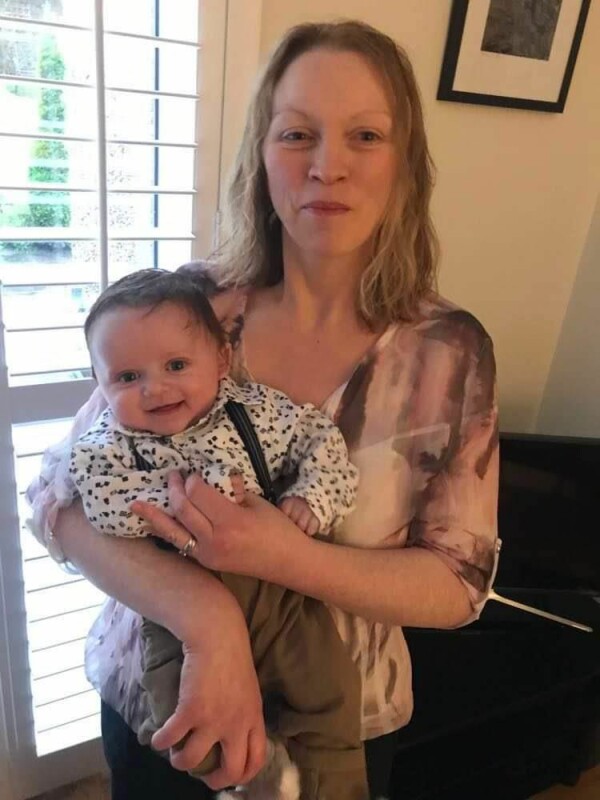 Katie admits, "My recovery was slow and gruelling and I was traumatised", but with counselling and a strong support network, Katie's life became more normalised.
Katie was unfortunately told she would not be able to conceive naturally, so began several rounds of fertility treatment in 2018 before she welcomed the birth of her baby boy in June 2022. Even though she describes her journey to becoming a mum as "complex", Katie reveals it was, "completely worth it".
"The failed cycles were very disappointing and disheartening but I persevered with the support of my husband Donal, family and friends".
After doing everything in her power to assist her ability to become pregnant by improving her health and fitness, Katie's dream came true and she found out she was expecting in 2021.
"It is a miracle that I was able to conceive even with the help of fabulous fertility treatment. A wonderful aspect of my pregnancy journey was that both Donal and I had a very strong feeling that I was having a boy even though we did not have the gender revealed to us. It was a feeling we both couldn't shift".
Interestingly enough, Katie's brain tumour played a role in her infertility. "A remarkable feature of my infertility is that it was actually a repercussion of my brain injury and not a genetic factor. I had always assumed it was a genetic issue so I was flabbergasted when I was informed it was due to my brain injury!".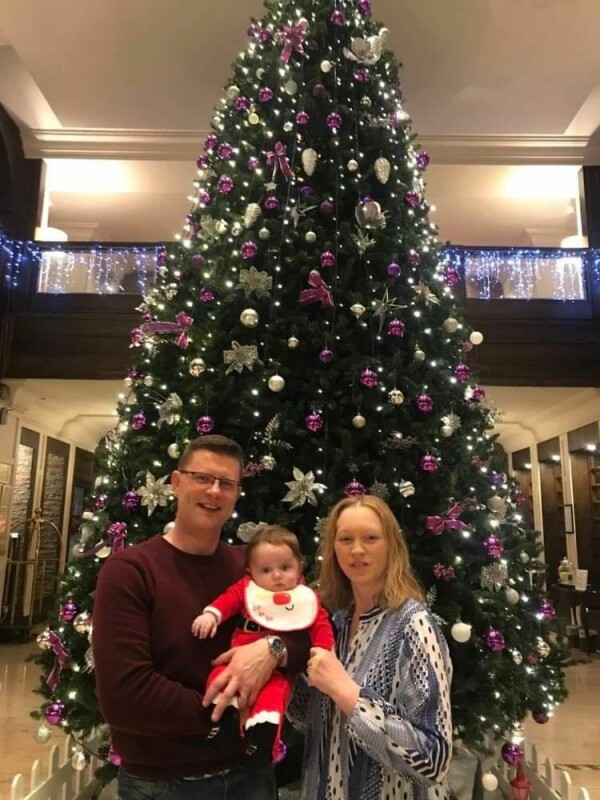 Katie's road to welcoming her son into the world was not the easiest as she had to be admitted to hospital three weeks early due to restricted blood flow in the area. Her baby's growth had also slowed down and he was in the breech position.
A planned C-section was the best option for Katie as a vaginal labour would've been too risky due to too much pressure being put on her brain. After baby Jack's arrival into the world, an ECG and CT scan for Katie which both thankfully came back clear, Mum and baby could be reunited at last and return home after Jack spent a few nights in the neonatal unit.
As if Katie's start to motherhood wasn't already hard enough, she became ill with Covid after being discharged from hospital, with her cough making her C-section stitches very painful.
"It was a tough and challenging time especially for a first time mum with limited experience. I was extra emotional too due to the fact that I was sleep deprived for the first few months".
After recovering from Covid, Katie is now enjoying motherhood, revealing that herself and her husband Donal "feel extremely blessed and fortunate", because "Jack is a miracle".
Opening up about the anxieties that surround motherhood, Katie explained, "It was an eye opener to speak to family and friends about my first time mother's anxieties and to hear many of them say they had the same insecurities and fears".
"We need to break down the barriers and allow mothers to know that it's completely normal to feel anxious and insecure".
Looking back on her route to becoming a mum, Katie said, "Our plans were abruptly halted when I became sick in 2015 so we are beyond appreciative that we were finally granted our wish with this beautiful miracle. It has been a wonderful whirlwind and I am so excited about the future. Jack has made my life more meaningful and brighter".
Other aspects of Katie's memoir include her day-to-day struggles from her inability to drive, neuro fatigue, steroid dependency and oestrogen deficiency.
You can pick up your own copy of Heads or Tales: Surviving a Brain Tumour written by Katie B. McGrath and published by Little Red Writing Publishing on Amazon and at Waterstones.
Feature image credit: Emma Jervis