2015 certainly has been an exciting year already for Coronation Street favourite, Samia Ghadie - not only is the star expecting her second child, but she also got engaged this year.
The 32-year-old actress, best known for playing Maria in the popular soap, and her former Dancing On Ice partner Sylvain Longchambon announced they were expecting their first child together back in March.
Samia, who is already mum to five-year-old daughter Freya from her previous marriage, has been keeping fans up-to-date on the impending birth and it seems like there's not long to go now.
In her blog on OK! Online, she says: "So this week is my last full week at Corrie for the next few months! I've got a couple more scenes to do next week and then my maternity leave officially starts.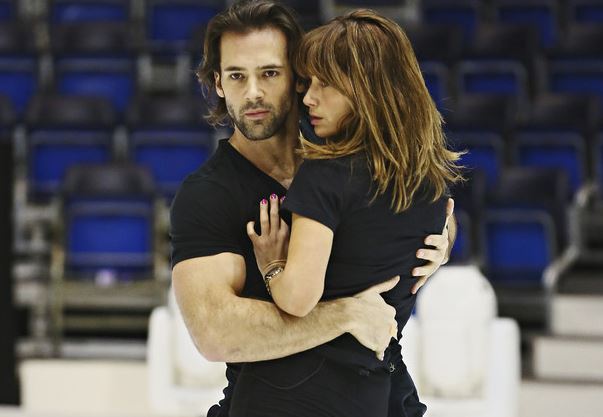 "Everyone at work has been stopping me to ask how long I've got left as I'm looking so big now. I even did a scene the other day where they hid my bump behind a skip! So, as much as I love my job and all the people here, it's definitely time to go I think."
Samia has another baby scan last week and decided to take Freya along with her, as the little girl is very excited about getting a new brother.
"She was mesmerised and kept trying to kiss my belly whilst the sonographer was doing her thing!"
Samia already has a birthing plan in place and has been preparing her fiancé by making him watch One Born Every Minute.
"It's looking like I'll have another Caesarean section like I did with Freya so at least I know what to expect. That makes me both relieved and nervous in equal measures though, from what I remember, the recovery from the op is the worse part as it will take about 6 weeks before I feel able to get back to normal."
But while Samia is excited about her baby and being pampered by her little girl, there are some definite downsides to the pregnancy at the moment.
"I have been really struggling with rib pain the last couple of weeks, apparently it's caused by the ligaments around your ribs separating and stretching to make room for your vital organs which have moved up as the uterus has grown so much!
"It's been so painful, especially in a morning and late at night when I'm trying to lie down – I just can't get comfy! I remember having it when I was pregnant with Freya and it went as I'd given birth so at least I know there is an end in sight.
"If there are any mums out there who have tips on how to deal with pregnancy aches and pains please do tweet me."