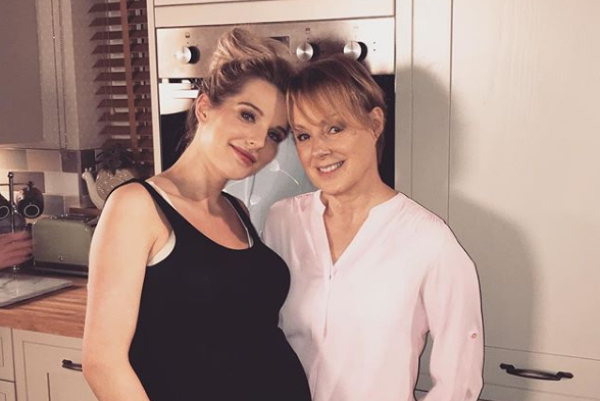 Scott Sinclar has bent the knee and asked his long-term girlfriend, Helen Flanagan to marry him.
The soap star said yes to the football player, who was bursting to share their happy news.
Taking to Instagram, he revealed that he proposed in a magical setting.
That's right! The actress said yes in Disneyland, Paris.
The pair have been together since 2009.
Their daughter, Matilda came along in 2015 and the Coronation Street star is currently expecting their second child.
As her due date draws closer, Helen is taking her maternity leave from her role as Rosie Webster on the hit show.
However, we won't be having Rosie withdrawals for long as on her Instagram she confirmed that "Rosie will be back".
Opening up about her second pregnancy on a Loose Women appearance, the baby news was a bit unexpected.
"I knew I was pregnant. I remember doing the test and telling my mum. I waited until Scott was back in person to tell him. He was so happy. It was a surprise. I had just gone back to Coronation Street and I was really enjoying that."
Little Matilda, however, seems none the wiser about the impending arrival.
"I have said to Matilda that she's going to have a sibling but she doesn't get it," Helen explained.
"She just says, 'Mummy, kiss my tummy, baby in my tummy'."
Congratulations to the growing family!