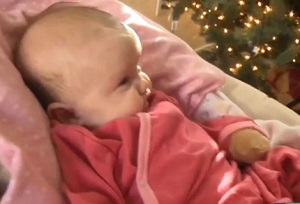 A couple are meeting with medical experts this week in a bid to find out if they will be able to treat their two-month-old daughter who cannot accept hugs or be touched due to a rare disorder.
Little Kiira Kinkle was born suffering from recessive dystrophic epidemolysis bullosa, which causes her skin to blister and rupture from minor friction.
Speaking about their devastation over the little one's condition, mum Kirsti told radio station KCRA: "This is the worst disease you've never heard of. A clothing tag or rough fabric or even me picking her up under her arm can cause blisters. I can't hold her hand because it's constantly bandaged. There is no skin-to-skin contact."
Indeed, little Kiira's condition is so bad that Kirsti and her husband Jason spend two hours per day bandaging their daughter's hands and feet individually. If they want to pick her up and hold her, they first need to wrap her carefully in a soft blanket.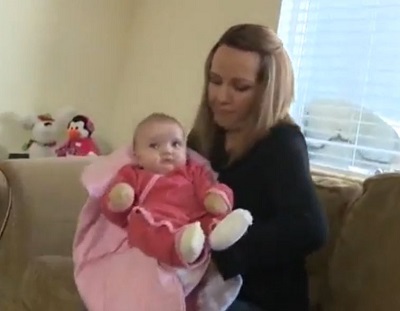 While there is no known cure for the devastating condition, the parents are meeting with experts at Stanford University's children's hospital today to discuss the latest research, in the hopes that they may be able to improve Kiira's condition.