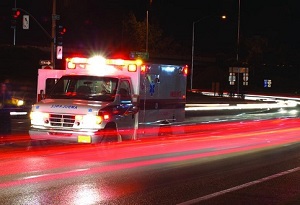 A heroic Russian doctor has risked his life to save his son by jumping out of a seventh floor window as a fire raged through their family apartment.
Courageous Mikhail Abrosimov and his family were sleeping in their apartment in Moscow when the dad was awoken by the smell of smoke.
After waking up his wife Katya, the 33-year-old hurried her out of the door before returning to rescue his four-year-old son, Arseniy.
However, by the time Mikhail made it back inside and found his son, the fire had worsened to the point where the only option for escape was to jump out of the bedroom window.
"The hallway was completely engulfed in flames and there was no way we could have got through it," explained Mikhail.
"The only way out was via the window, which was not a great option as we are on the seventh floor and it's about 50ft to the ground. But I realised it was that or burn to death, and there was no way I was going to let that happen," he added.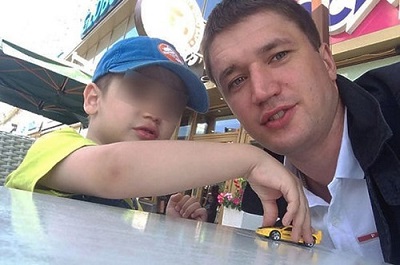 Wrapping his young son in a blanket, Mikhail hugged little Arseniy close to his chest before jumping out of the window. The pair were found unconscious by fire fighters, and were rushed to hospital.
Thankfully, they landed on grass, which cushioned their fall. Both were treated for broken limbs, and are recovering well.
Last week, it was a quick-thinking fisherman rescuing a baby from certain death, while recently we heard of a father who saved his stepdaughter from the hands of her abductor. These people deserve high praise for their bravery under pressure.