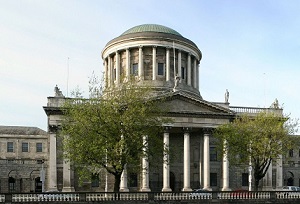 The family of Eoin Dunne, a 12-year-old boy who was left with 'catastrophic' birth injuries at the Coombe Hospital, received some positive news in the Courts today.
The High Court has reportedly approved an €8.5 million final settlement for Eoin, who was left with dyskinetic cerebral palsy after his birth. Eoin, from Malahide in Dublin, is now wheelchair dependent, and cannot communicate verbally.
Two years ago, the Coombe Hospital was found liable for Eoin's injuries and he received an interim compensation fee of €2.9 million. During the latest hearing, Eoin's representation informed the court that his condition may have been caused by an eight-minute delay in resuscitation.
Commenting on today's High Court decision, Eoin's mum, Dr Fiona Murphy, said that she is pleased with the result.
"It was extremely stressful. I don't know if I could have done it knowing what it would have taken. But I'm glad I did. We have to do it for Eoin," she said.
She added, emotionally: "It's very hard to go through, and I feel for any other family that is going through this. It's not easy."
The latest decision comes during what is a tense time for Irish maternity care, since the publication of a damning report on the deaths of babies at Portlaoise Hospital.