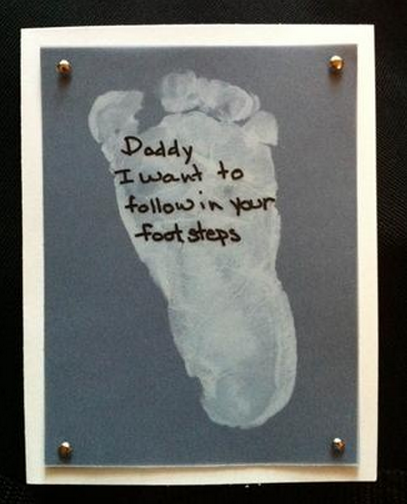 What you'll need:
1 large square of grey card paper
Paint
Black marker
Glue
White and black card
PVC glue
What you'll need to do:
Glue the white paper onto the black mount.
Cover your child's foot in the paint
Get them to press it onto the grey card paper
When it is dry, glue the grey paper onto the white paper.
Use the black marker to write a message over the foot.