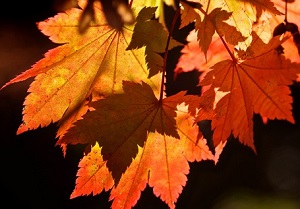 With autumn now upon us, the kids are going to be spending more and more time in the house – giving them the perfect opportunity to do some crafts. This pretty globe will also make for a lovely autumn-themed house ornament.
What you will need:
Empty mason jar
Foil leaves (these should be readily available in an arts & crafts shop)
A small tree branch
Water
Glycerine
Hot glue gun
What to do:
Pick a branch from the garden, small enough to fit into the mason jar. Using your hot glue gun, glue the branch down to the lid.
Glue some of the foil leaves to the branches.
Add water to the jar, filling almost to the top, then add in a few drops of glycerine, stirring well.
Drop some more leaves into the globe, to substitute for 'snow'.
Then simply re-screw the lid, securing tightly and gluing with your hot glue gun.
Images via Pinterest