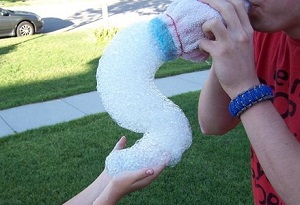 Now that the sunshine is here (hopefully to stay) it's officially bubble season, and we have the perfect craft to take the bubble fun up to the next level.
What you will need:
Empty plastic drink bottle
Scissors
Old cloth
Elastic band
Dish
Washing-up liquid
Method:
Cut the bottom of the plastic bottle carefully with a scissors.
Take the cloth and cut it into a circle, ensuring that it is big enough to cover over the bottom of the bottle.
Fasten the cloth onto the bottle with an elastic band.
Pour some washing-up liquid into a dish, and dip the cloth-end of the bottle into the liquid.
Blow out through the tapered top of the bottle, and watch your bubble snake emerge from your bottle bubble maker!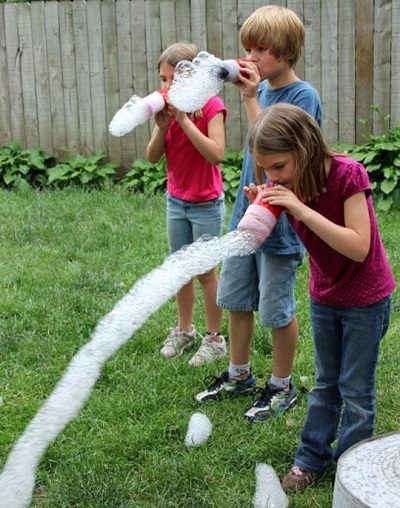 Images via Pinterest