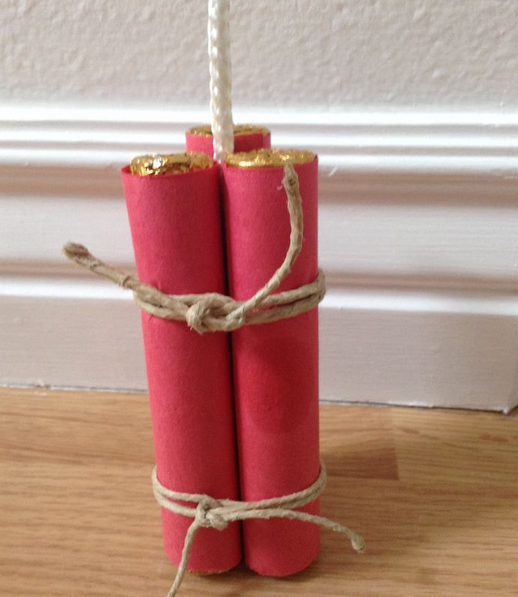 What you'll need:
3 packets of rolos
3 sheets red paper
PVC glue
Length of twine
15cm thick rope
What you'll need to do:
Wrap the rolos in the red paper and seal the ends with the glue.
Tie the rolos together with the twine.
Push the rope down the centre of the three rolos.