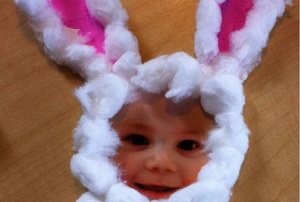 From buttons to clothes pegs, there is a craft for every knick-knack around the house, and with Easter coming up, this is just about the cutest one you will ever see.
What you will need:
Card
Paper
Cotton wool
Pencil
Pink paint
Baby's photo
Scissors
Glue
Paint brush
Stapler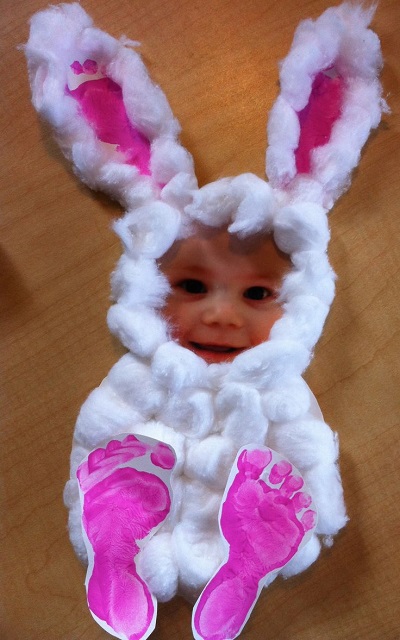 Method:
First, you will need to make bunny's ears and feet, which is one of the most fun parts of this project. Create them using your little one's own footprints, by dipping them in the paint and pressing them down on paper. Leave them to dry while you work on the rest of the craft.
Next up, you need to make the body. The easiest way to do this is to draw a figure '8' on your card – the top section for the head, and the bottom section for the body. Once drawn, cut it out carefully.
Next, take your photo of your little one's face and glue it to the 'face' spot.
Once this is dry, start to attach the cotton wool 'fur'. The best way to do this is to paint on some glue to the edge and then stick the pieces down around the face.
Continue on in the same way with the bottom half, to create the body.
Once they are dry, cut out the two sets of footprints and attach them to some card to give them a strong backing. Stick one set on, as pictured, at the bottom of the body. Staple the other set to the top, and stick on some fur for the 'ears'.
Images via Pinterest