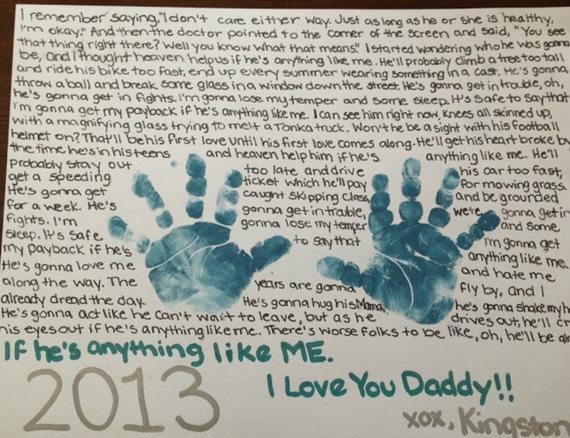 What you'll need:
A3 sheet of white paper
Black marker
Blue paint (or another colour)
What to do:
Put the paint on your little one's hand and get them to press them onto the sheet.
When the paint is dry, get your little one to write a message to their dad.
If you have a spare frame pop it in.