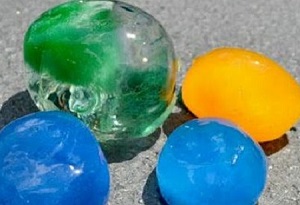 The kids love a project or game that takes a traditional format and turns it on its head, and that is exactly what they will get with these cool ice marbles. Here is how to make and play with them.
What you will need:
Balloons
Water
Food colouring
What to do:
Fill a balloon with a few drops of food colouring, then take the top and wrap it around the spout of the tap.
Turn the tap on and fill with water, then remove the balloon and tie it.
Put the water-filled balloon in the freezer to set.
Once frozen, remove the balloons from the freezer, snip the tie and remove the balloon. Your ice marbles are now ready to play with!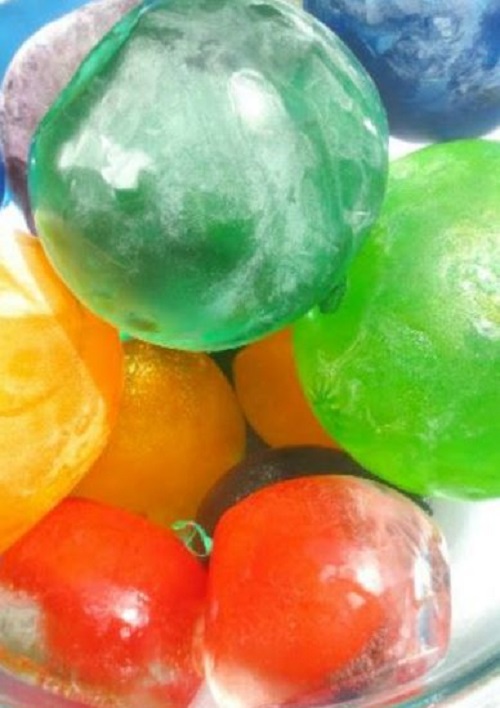 Game suggestions:
Dip the marbles in paint, then roll them around a blank sheet of paper to create an abstract painting.
Play 'ice bowling' by substituting your bowling ball for ice marbles.
Freeze a toy or figure inside to make an 'egg' (e.g. dinosaur).
Images via Pinterest