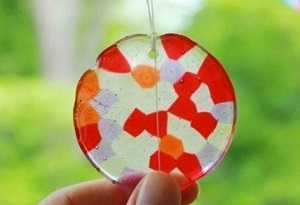 The best crafts are made using ordinary bits and bobs for unusual projects, and this one is a great example of how a little creativity can go a long way.
What you will need:
Cheap translucent beads
Cupcake tin
Oven
Drill
String
What to do:
Take your beads and arrange them along the base of your cupcake tin. You can either scatter the beads at random or arrange them into a shape or scene.
Stick the tin in the oven at 200 degrees Celsius (400 Fahrenheit) for 25 minutes, to let the plastic melt and meld together.
Take the tin outside to cool, so as not to fill the house up with fumes. It's also a good idea to open the kitchen windows while they cook.
Pop your 'cooked' suncatchers out, and they are ready to be hung.
Using a drill, carefully make a hole at the top of the suncatcher, then thread some string through and hang up outside.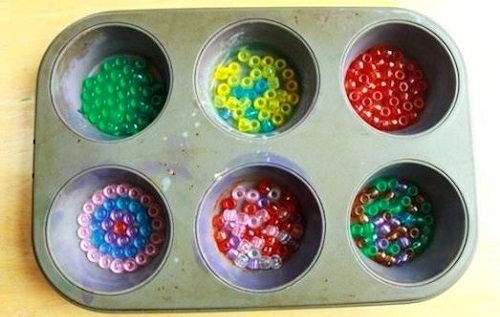 Images via Pinterest