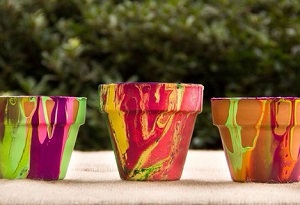 With the fine weather finally upon us, the kids are no doubt starting to get very excited about getting outside. Working on the garden is a lovely way to get them to enjoy the fresh air, and creating some pretty flower pots such as these is the perfect way to get them curious about nature.
What you will need:
A plain terracotta/ ceramic flowerpot
A selection of acrylic or poster paints
Varnish to finish (optional)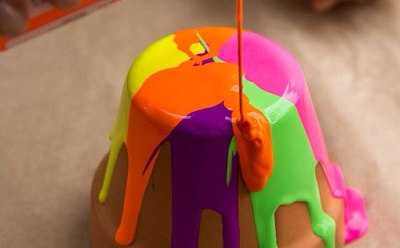 Method:
Decide on a selection of colours that you/ your child would like to use on your flowerpot, and pour them into containers (cups will suffice).
To create the marbling, layered effect, all you need to do is turn the pot upside down and pour a layer of the paint over it at random. Make sure it is not too thick, as it will take longer to dry.
Continue to layer different colours over one another as pictured, leaving sections of the terracotta visible for effect.
Once completely dry, apply a layer of varnish to give a shiny finish to your pot.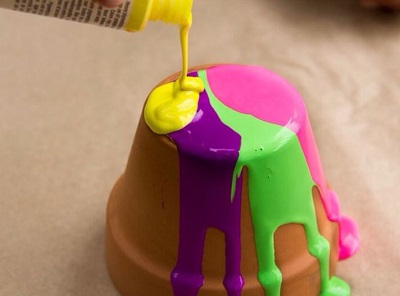 Images via Pinterest