Anyone have a Frozen fanatic in the house? We thought so! This easy play dough idea can be rehashed to channel any number of movies or characters, but we figured we'd get the ball rolling with everyone's favourite princess.
What you will need:
1 cup plain flour
1 tbsp vegetable oil
¼ cup salt
1½ tbsp cream of tartar
1 cup boiling water
Blue food colouring
I tbsp fine glitter in white, silver and blue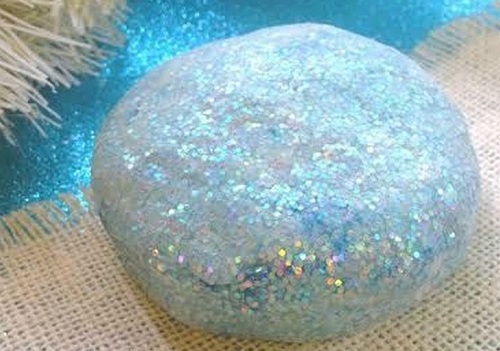 What to do:
Mix together the flour, salt, cream of tartar and vegetable oil in a mixing bowl, then add the boiling water.
Mix until the ingredients come together to form a paste. Add flour when necessary and stop when the mixture is soft but not tacky.
Cook on the stove for about four or five minutes over a medium heat.
Add a few drops of blue food colouring gradually, until it is evenly distributed throughout the mixture and shows up in your shade of preference.
Next, sprinkle in your glitter and knead well.
Remove the dough and store in an airtight container.
Images via Pinterest