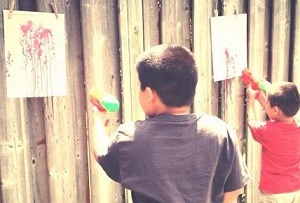 The summer holidays offer a great excuse to get the kids out in the fresh air, and there are so many great craft ideas that are perfect for outdoors. Now is a good time to start compiling a list of fun things to do for the holidays, and you can start with this simple one.
What you will need:
Watercolour paper
Paints
A refill water gun
An easel to hold your paper
What to do:
Set up your paper on an easel or another piece of equipment that will keep it steady. This craft is best done outside on the grass or the pavement, so as to avoid getting paint stains on the carpet or any other indoor surfaces.
Clip some paper up against the board, making sure to secure it with fasteners
Fill the guns (which can be purchased quite cheaply in pound shops) with paint, then get your little one to stand back and take aim at the paper. This technique adds a fun twist to painting and colouring, and will keep your little one occupied for hours.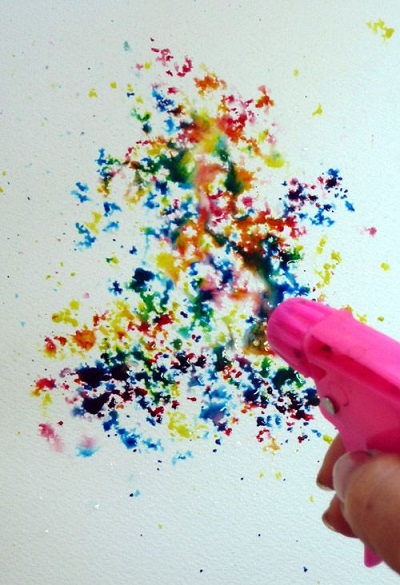 Tip: As you can buy these guns very cheaply, why not purchase several, designating a specific colour to each one? Then, they can have fun layering colours over each other to create a unique work of art.
Images via Pinterest